Let us help you find the best epoxy flooring solution for your home and budget. From your basement and garage to your patio and pool decks, our team is committed to the highest quality custom finish.

We offer high-performance and high-quality, durable commercial flooring for an array of industries. Our flooring solutions stand up to your high traffic and heavy machinery areas and is chemical and impact resistant.
Epoxy Garage Flooring Hartford, CT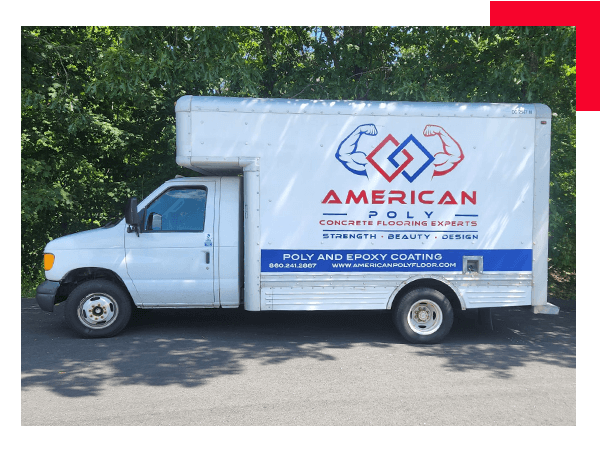 Upgrade Your Commercial Spaces
WITH EPOXY FLOOR REFINISHING
The way your commercial space looks can truly make or break the experience for your employees, customers, and anyone else who steps foot into your office. Impress your guests with beautifully finished concrete floors that are just as durable as they are gorgeous. If you're looking for a new way to upgrade your space, remodel, or just looking for a change, American Poly is here for you! We are one of the best companies providing high-quality garage epoxy flooring in Hartford, Connecticut. Our experts can get in and out in just one day, leaving you with a brand new floor refinish in under 24 hours! Learn more about our commercial refinishing floor services and our process. Begin your floor transformation today!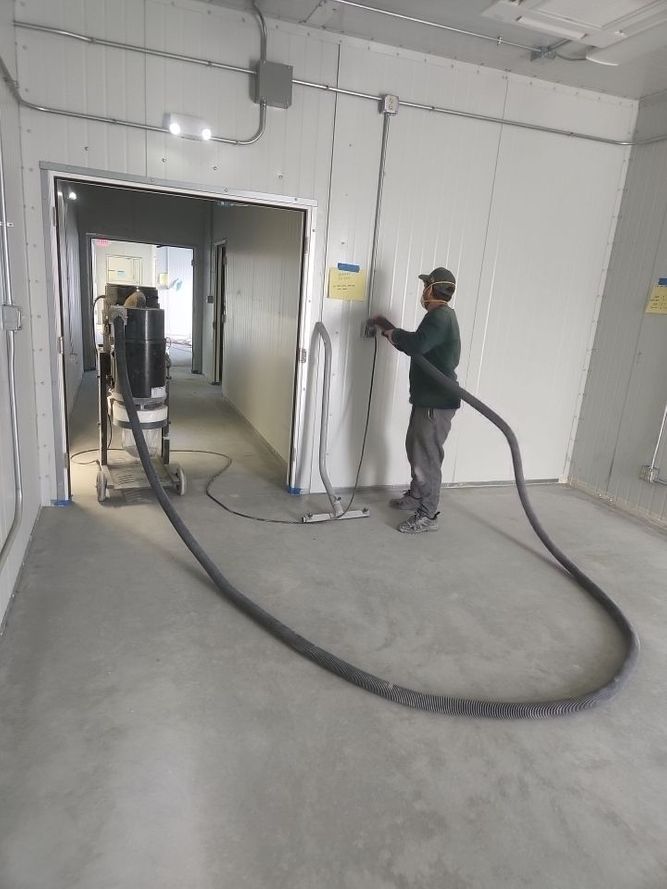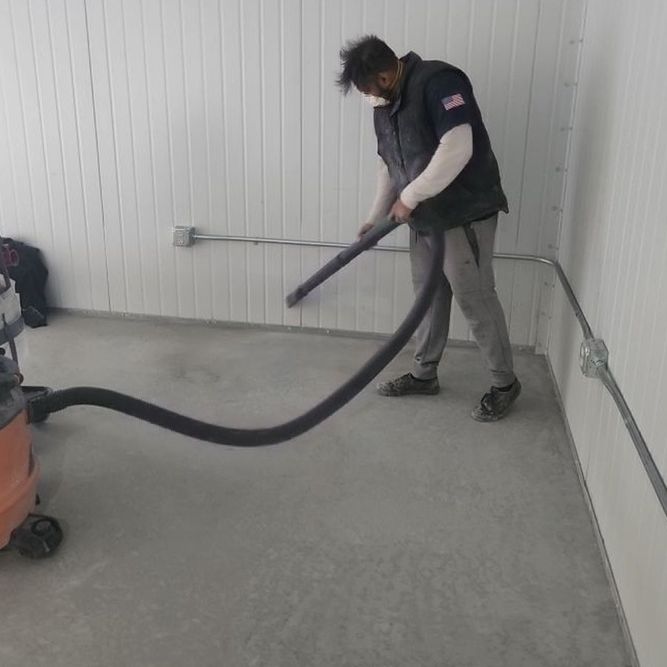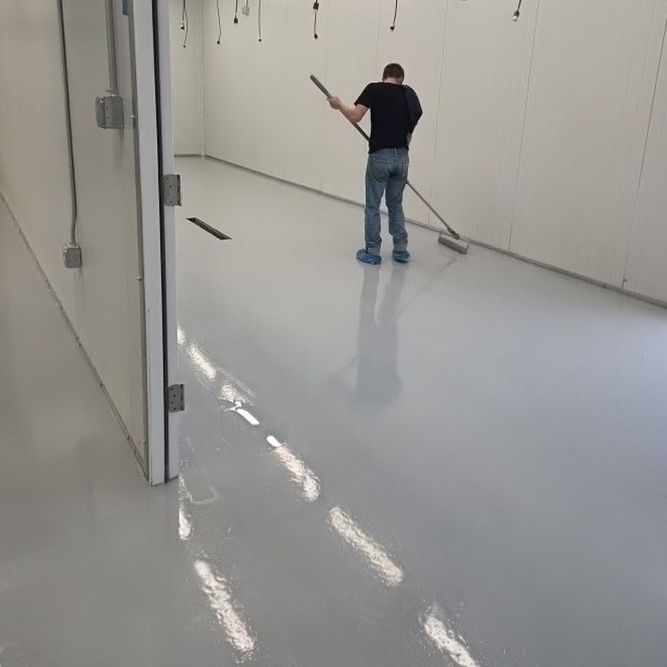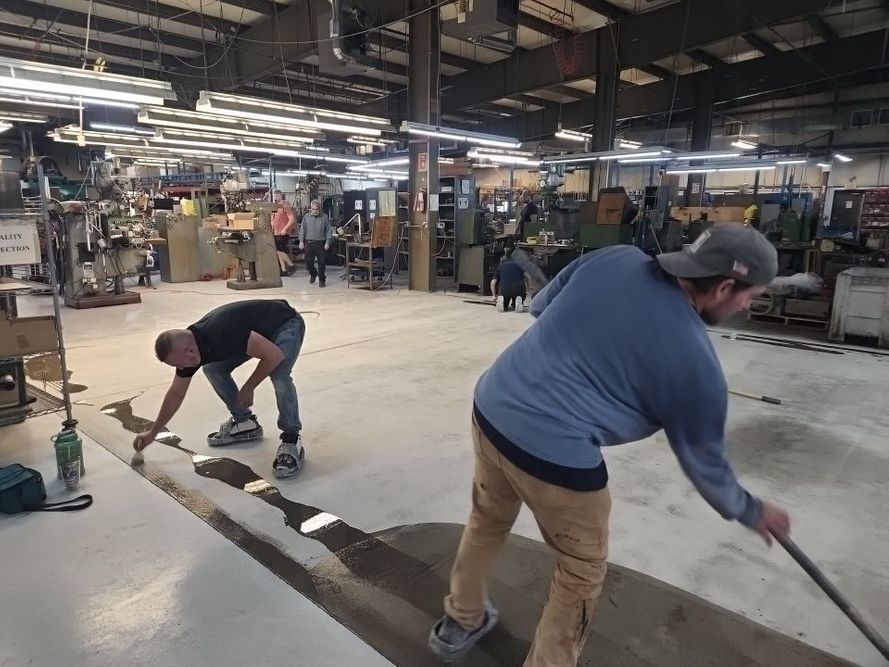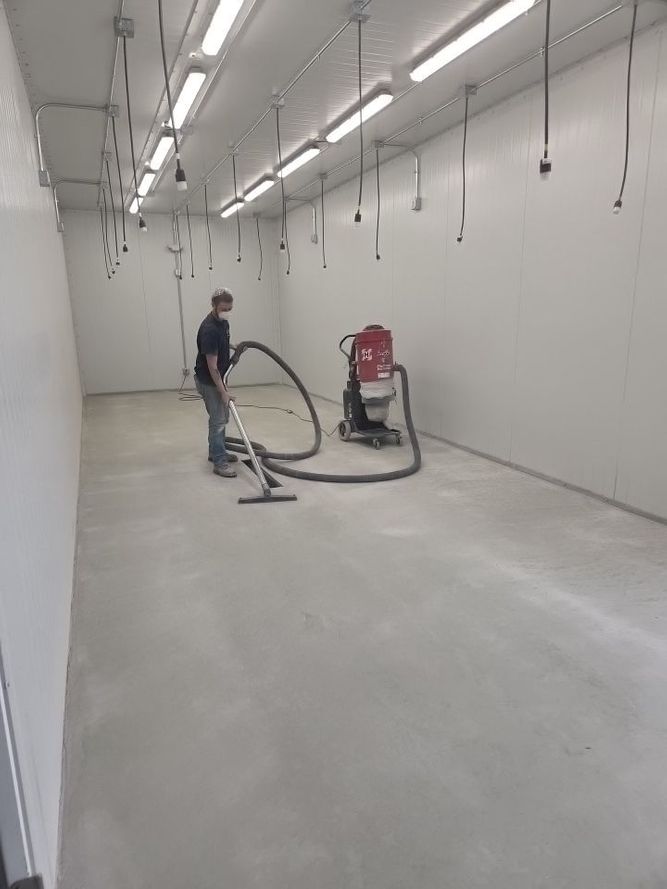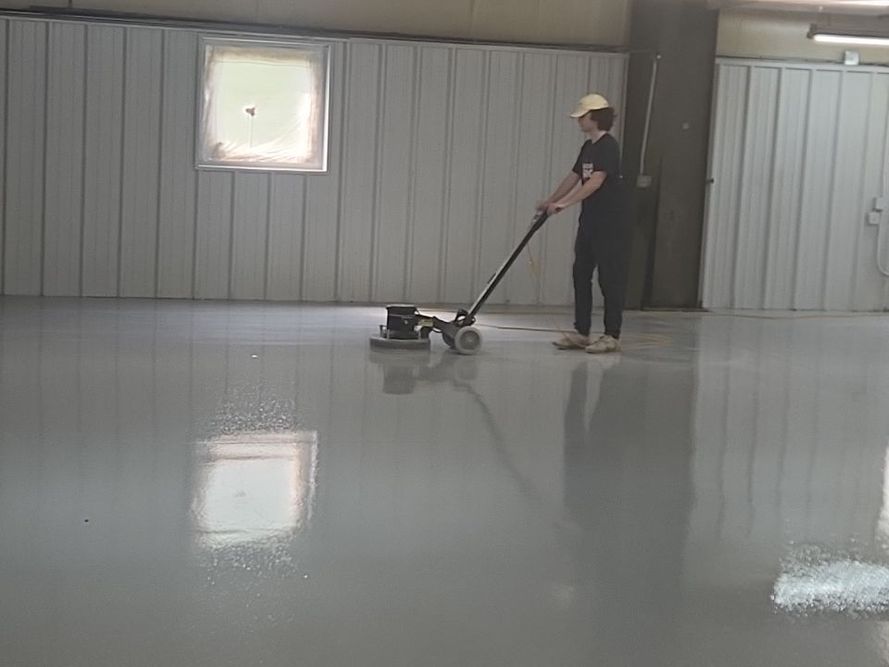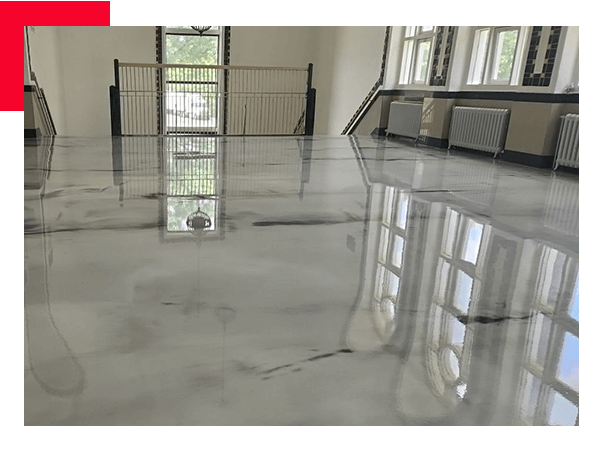 WHY CHOOSE US For Your epoxy project?
Your commercial space, garage and basement floor needs to endure heavy use and a lot of wear and tear, making it one area of your home where high-quality concrete flooring is essential. American Poly's Epoxy Coatings are guaranteed to hold up to even the toughest applications, ensuring that you'll get the most long-lasting service and value out of your investment. With industry-leading formulations available in customizable color and finish options, there's no better choice than our garage and basement floor coating services that adds outstanding appeal, additional livable space, and functionality to your home.




"American Poly is the best company."
American Poly is the best company. If you want great service and honest work look no further go with American Poly. I am super happy with the work they perform on for my epoxy floor. David is awesome person to work with and explains everything in details.
"I am beyond 100% happy"
I am beyond 100% happy with the job that the men at American poly did for my garage floor. The guys that came to the house were all nice, professional and respectful. Their work ethic was on full display as they worked hard all day to complete my floor in one day. They cleaned up and left the place the same way they found it. The product they use on the floor is fantastic. It looks great and is extremely durable. I wish I had done this floor years ago. Dealing with Craig, the owner was also without any drama and was a pleasure. Craig delivered on all his promises and I couldn't be any happier with the end results.
"I fully recommend this company"
This company resurfaced my garage, concrete patio and pool deck area and transformed it into a "showplace" for less money than any other alternative method along with a guarantee to last longer than I need. No disappointments. I fully recommend this company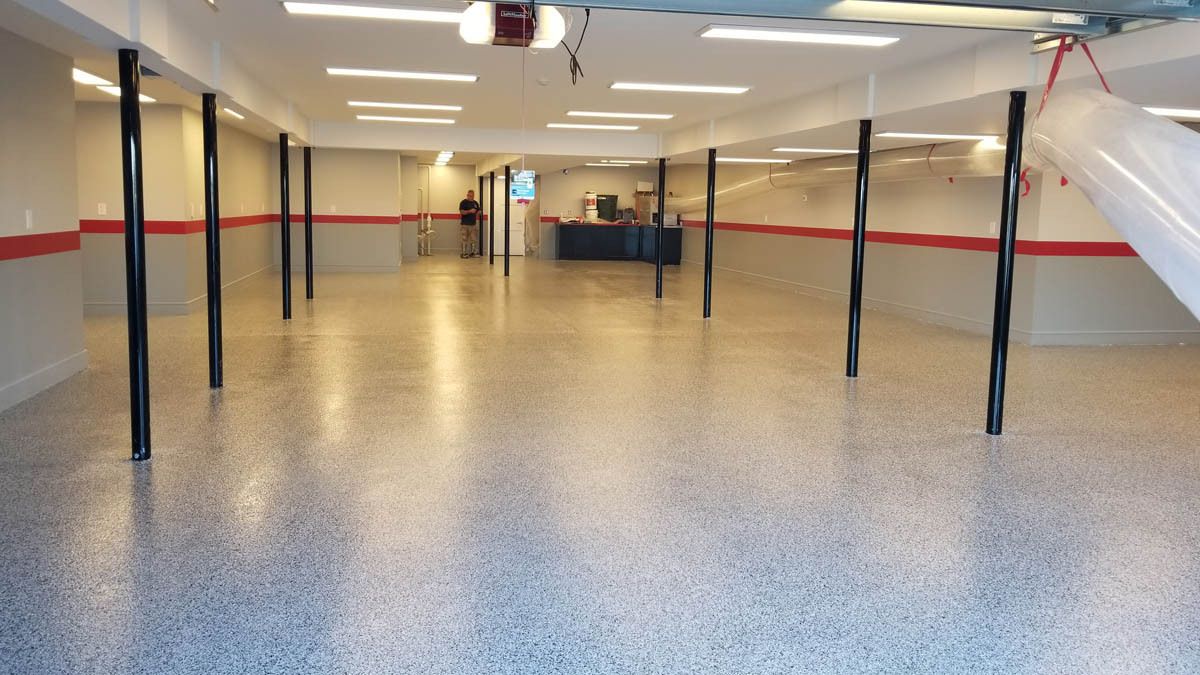 Choose our Commercial & Industrial Epoxy Flooring For Larger Projects
Epoxy flooring is a decorative concrete coating that's ideal for both residential and commercial purposes. Its durability, appealing finish, and easy maintenance make it an attractive choice for many. Additionally, it offers superior protection against corrosion, moisture, abrasion, and wear and tear. It also has the ability to provide thermal insulation from extreme temperatures and chemical seepage. With so many benefits, it's no wonder why epoxy has become a popular choice for both residential and commercial floor settings. It's not only stylish but also provides superior protection for your space.
1 Day Floor - Pool Deck Epoxy Contractors!
American Poly Concrete Floor Refinishing offers superior quality epoxy flooring services for residential and commercial spaces. We use the highest quality of materials, paired with decades of expertise to ensure that our customers get the best results. Our team puts in the extra effort to make sure that your floors look great and last long into the future. With us, you can trust that your floors will be well taken care of. So if you're looking for epoxy coating services that will provide lasting beauty and durability, American Poly Concrete Floor Refinishing is the company to call.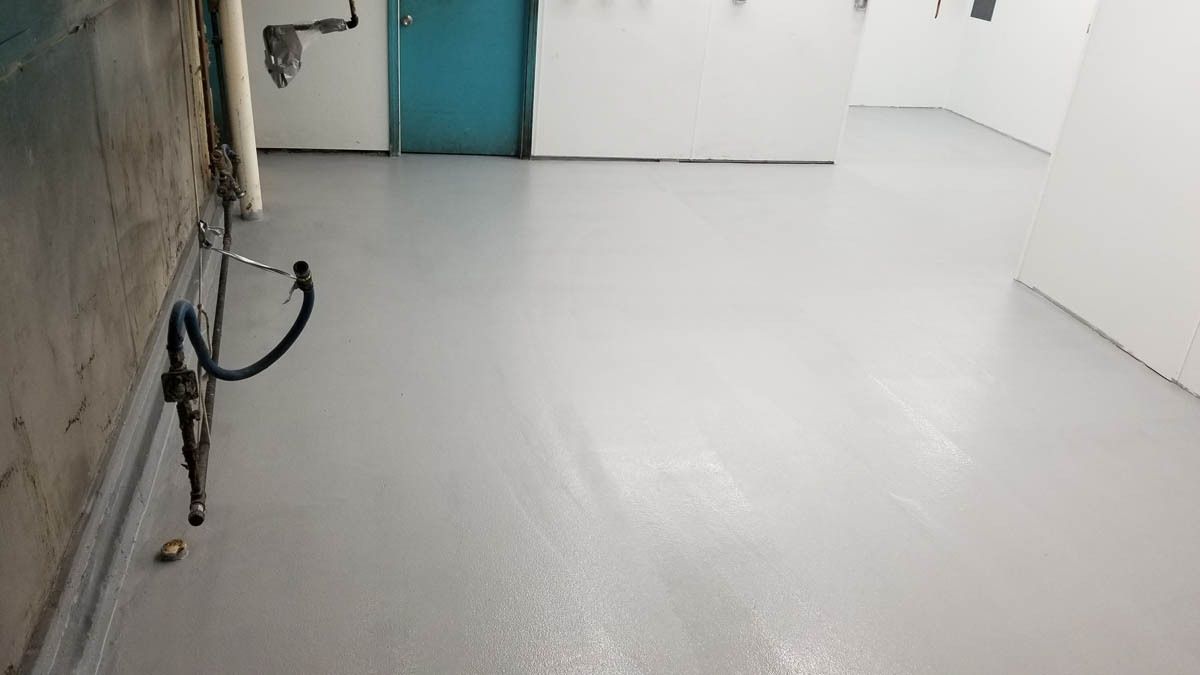 Your Solution to Patio Concrete Coating Services in Connecticut!
Epoxy floors are made up of a combination of polymers and other materials that are mixed and applied in liquid form. It hardens to create a seamless, protective layer that is resistant to scratches, abrasions, and chemicals. It is available in a variety of colors, designs, and textures to suit any aesthetic, making it an increasingly popular choice for residential and commercial spaces. It's also easy to clean and maintain and is an environmentally-friendly choice since it typically doesn't require hazardous chemicals or sealants. All in all, rubber cement flooring is a great option for improving the look and functionality of any space.
Want to Epoxy Your Basement Flooring?
Epoxy Floors are becoming increasingly popular for residential and commercial applications due to its durability, longevity, and cost-effectiveness. It's also easy to maintain and customize to your exact needs. Unlike other materials such as carpets or linoleum, epoxy floors won't absorb dirt, stains, or moisture which makes them easier to clean and keep looking great. They are also much more resistant to wear, tear, and temperature changes than options such as hardwood, which makes them a great choice for areas with heavy foot traffic or extreme temperatures. Epoxy flooring is also low maintenance - it only needs to be re-sealed occasionally, which can save you money in the long run. And if you want to change the look of your floor, you can easily do so by painting it or adding decorative elements such as chips or flakes. Epoxy floor coating is an economical and practical choice for nearly any application. Plus, with its customizable features and long-lasting durability, you'll be sure to get your money's worth.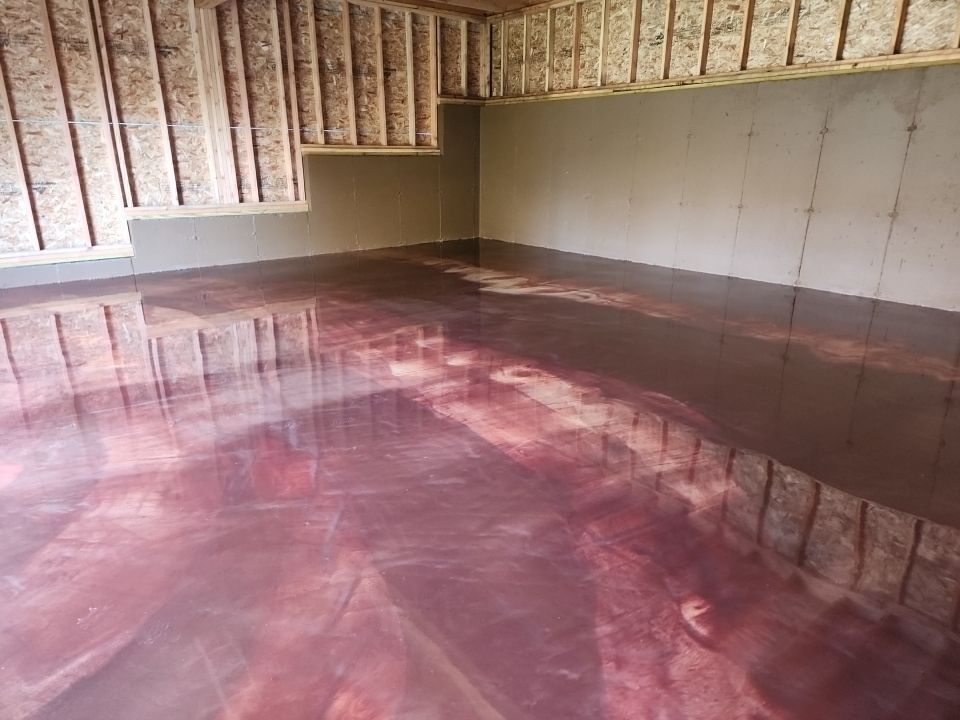 What You Need to Know About Interior Seamless Flooring
Seamless flooring is a durable and attractive option for residential, commercial, and industrial settings alike. It can be installed in both interior and exterior areas to improve functionality, safety, and aesthetic appeal. In homes, epoxy floors are often found in kitchens, garages, and basements due to their low-maintenance needs and strong resistance to staining and wear. Commercial spaces are also ideal for epoxy floors, as their glossy finish and easy-to-clean surface make them perfect for high-traffic areas such as lobbies, retail shops, and restaurants. We specialize in garage floor coating services, however, we have installed epoxy floors for a wide variety of spaces of all shapes and sizes. Our team will be happy to discuss whether rubber cement flooring or another type of decorative floor coating is right for your particular space.
Why Kitchen Resinous Flooring is the Best Choice For Restaurants
If you're looking to spruce up your space with a custom epoxy floor, there are so many creative options available. Epoxy floors come in a variety of colors and designs, allowing you to customize the look of your floor to match your aesthetic. You can also add accents such as chips and flakes to give your floor a unique look. The best part is that epoxy floors are extremely durable and easy to maintain, so you don't have to worry about scuffing or staining. With so many choices, there's no limit to what you can create. So go ahead, get creative, and make your space truly one of a kind with an epoxy floor. Our professional epoxy floor installers will work with you to design a one-of-a-kind floor that fits your needs and style. Call us for a consultation and let our team help bring your vision to life!
Learn about our garage flooring service in Newark, NJ.
Transform Your Space with Decorative Concrete Coating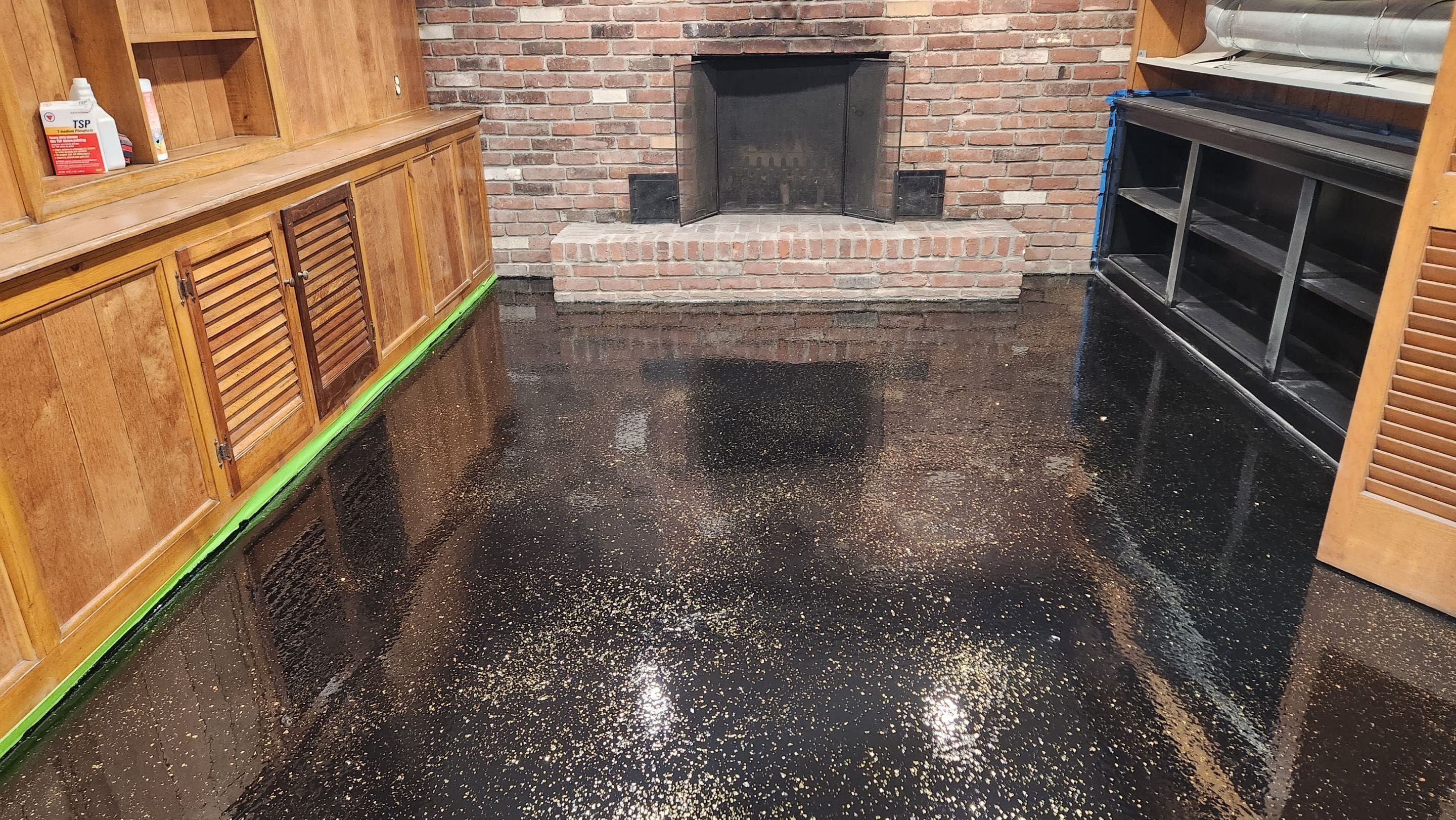 Resinous flooring can be installed quickly, and requires minimal preparation of the existing surface - just ensure that it is clean, level, and free from any contaminants. Installation usually only takes a couple of days, and the finished product can last for years with minimal maintenance. The installation process consists of a few simple steps. First, we will apply a primer and allow it to dry completely. Then, we will mix the epoxy compound, adding in any color pigment or additives necessary to create the desired custom look for you. Once the mixture is ready, we will pour the epoxy onto the floor and use a trowel or roller to spread it evenly for a perfectly smooth finish. Finally, we will allow the epoxy to dry for several hours before applying any top coats or sealers. With proper installation, your epoxy floors will provide a great look and lasting value for years to come. Contact our professional epoxy floor installers today to discuss the best options for your project.
We Provide The Best Installation and Refinishing Services For Your Space
Resinous flooring installation and refinishing services can be a great way to upgrade any concrete surface. An epoxy floor installation provides more than just an aesthetically pleasing look; it also strengthens the underlying concrete, making it less susceptible to cracking or chipping while providing slip resistance, stain protection, and easy maintenance. Refinishing with a decorative concrete coating can also help to restore the look of a worn-down surface, revitalizing it and restoring its durability. Whether you're looking for installation or refinishing services, our team of experienced professionals can get the job done right. With years of experience in epoxy floor installation and refinishing, we guarantee that your floors will last for years to come!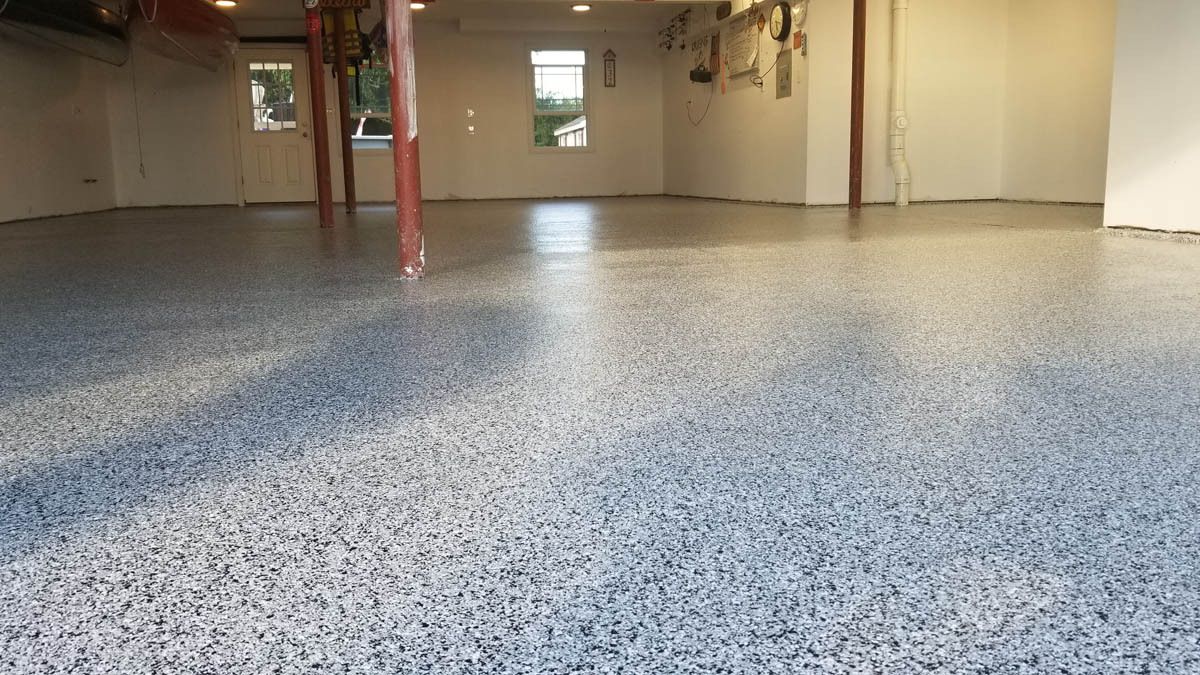 The Best Garage Rubber Concrete Flooring Companies in Hartford, Connecticut
At American Poly Concrete Floor Refinishing, we understand the importance of reliable, fast, and quality epoxy flooring services. That's why our team of certified epoxy floor installers consistently delivers top-notch results on every job. We use the most advanced products and techniques to ensure that your commercial or residential concrete floor is sealed tightly and looks great. Our commitment to excellence has earned us a reputation in the industry and with our customers across Hartford, CT. With our experienced team, affordable services, and superior quality of work, you can trust that your project will get done right every time. So don't wait any longer - call American Poly Concrete Floor Refinishing for all of your epoxy flooring installation needs!
Looking for Self Leveling Cement Flooring Solutions?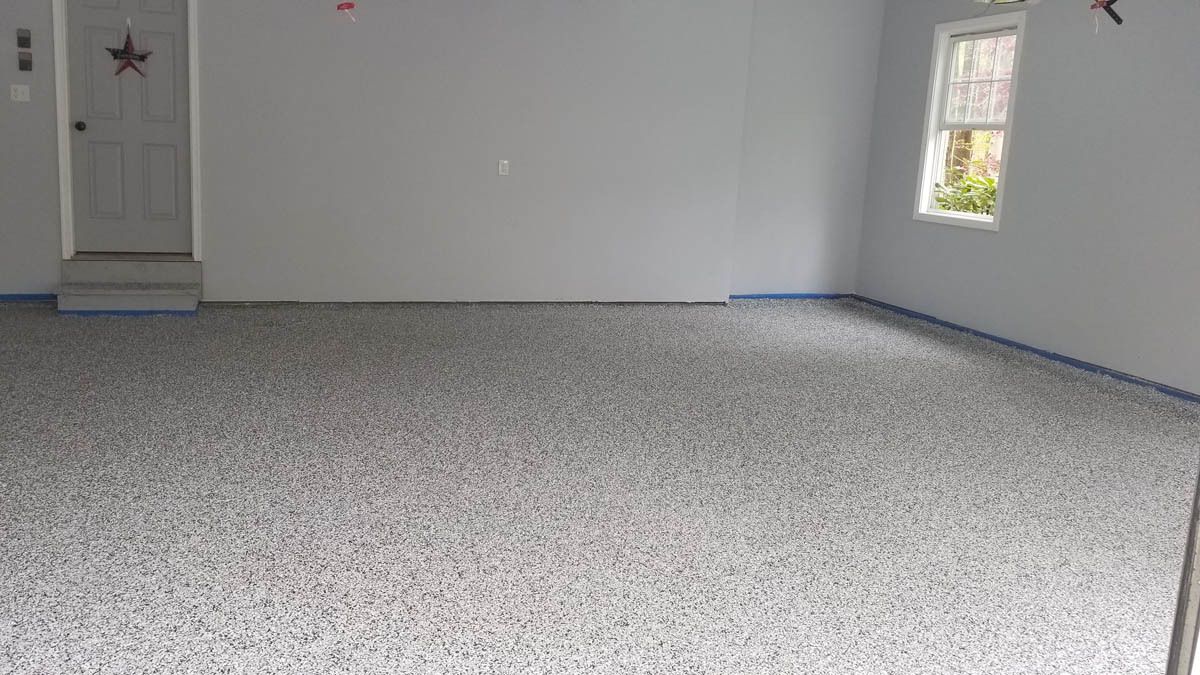 Our team of experienced professionals is here to provide you with attentive service, quality workmanship, and the highest-quality results! We take extra care in ensuring that each job is done properly and efficiently, so our customers can rest easy knowing their floors will last for years to come. What sets us apart from other companies is our commitment to meeting and exceeding expectations. We are so confident in our work that we offer the best warranties in the business. With our team of experts, you can trust that your epoxy flooring will be installed with precision and care. We prioritize customer satisfaction above all else and strive to make sure you get the best result possible! So if you're looking for a reliable and experienced epoxy flooring contractor, who can enhance the beauty, functionality, and value of your residential or commercial property, contact us.
Find Out The Cost of Upgrading your Garage Floor With Our Concrete Coating Services!
Installing epoxy on your floors can be a great way to add value, style, and durability to your home. But with any project comes cost - so how much does it really cost to install epoxy flooring? The answer varies depending on the size of the space, type of epoxy, and installation method. Generally, you can expect to spend anywhere from $3 to $12 per square foot for materials and labor when installing epoxy flooring. This cost can be higher or lower depending on the complexity of the project and any special requirements you may have. If you decide to do it yourself, then you will likely spend less since you won't need to pay for labor costs. However, if you want the job done right, it is best to hire an experienced epoxy floor installer. If you would like to get a better idea of what you can expect to pay, please feel free to reach out to us for a complimentary consultation and a free quote for your specific project. We are happy to help you get the beautiful and durable epoxy floor you've been dreaming of!
AREAS WE SERVED:
| Hartford, CT | New Haven | New London | Fairfield | Litchfield | Middlesex | Tolland |
| --- | --- | --- | --- | --- | --- | --- |
| • Hartford | • New Haven | • Norwich | • Bridgeport | • Torrington | • Middletown | • Storrs |
| • New Britain | • Waterbury | • New London | • Norwalk | • Oakville | • Portland | • Rockville |
| • West Hartford | • Meriden | • Conning Towers Nautilus | • Danbury | • Winsted | • Clinton | • Stafford Springs |
| • Bristol | • West Haven | • Groton | • Stratford | • New Milford | • Lake Pocotopaug | • Coventry Lake |
| • East Hartford | • Milford | • Pawcatuck | • Shelton | • Terryville | • Cromwell | • Vernon |
| • Newington | • Naugatuck | • Colchester | • Trumbull | • Watertown | • East Hampton | • Mansfield |
| • Manchester | • East Haven | • Long Hill | • Westport | • NW Harwinton | • Old Saybrook | • Ellington |
| • Wethersfield | • North Haven | • Mystic | • Darien | • Plymouth | • East Haddam | • Tolland |
| • Windsor Locks | • Ansonia | • Jewett City | • Bethel | • Winchester | • Haddam | • Coventry |
| • Thompsonville | • Wallingford Ctr | • Old Mystic | • Ridgefield | • Woodbury | • Durham | • Stafford |
| • Kensington | • Orange | • Waterford | • Fairfield | • Litchfield | • Westbrook | • Somers |
| • Southwood Acres | • Derby | • Niantic | • Newtown | • Thomaston | • Town of Essex | • Hebron |
| • Glastonbury Ctr | • Branford Ctr | • Montville | • New Canaan | • New Hartford | • Killingworth | • Willington |
| • Simsbury Ctr | • Cheshire Vlg | • E Lyme | • Monroe | • Harwinton | • Deep River | • Columbia |
| • Sherwood Mnr | • Heritage Vlg | • Stonington | • Wilton | • Barkhamsted | • Middlefield | • Bolton |
| • Hazardville | • Woodmont | • Ledyard | • Brookfield | • Washington | • Chester | • Andover |
| • Broad Brook | • New Hvn | • Griswold | • New Fairfield | • Bethlehem | | |
| • Collinsville | • Hamden | • Old Lyme | • Weston | | | |
| • Blue Hills | • Town of West Haven | • Lebanon | • Redding | | | |
| • Weatogue | • Wallingford | • North Stonington | • Easton | | | |
| • West Hartford | • Cheshire | • Preston | | | | |
| • East Hartford | • Town of East Haven | • Lisbon | | | | |
| • Enfield | • Branford | • Town of Salem | | | | |
| • Southington | • Town of North Haven | | | | | |
| • Glastonbury | • Guilford | | | | | |
| • Windsor | • Southbury | | | | | |
| • S Windsor | • Madison | | | | | |
| • Farmington | • Wolcott | | | | | |
| • Simsbury | • Seymour | | | | | |
| • Bloomfield | • Town of North Branford | | | | | |
| • Berlin | • Oxford | | | | | |
| • Rocky Hl | • Town of Derby | | | | | |
| • Town of Avon | • Prospect | | | | | |
| • Plainville | • Woodbridge | | | | | |
| • Suffield | • Middlebury | | | | | |
| • East Windsor | • Beacon Falls | | | | | |
| • Granby | • Bethany | | | | | |
| • Canton | | | | | | |
| • Burlington | | | | | | |
| • Marlborough | | | | | | |
| • East Granby | | | | | | |
Windham County
Willimantic
Moosup
Windham
Plainfield
Brooklyn
Woodstock
Canterbury
Ashford
Pomfret
ASK US ABOUT 0% FINANCING FOR UP TO 18 MONTHS!
Contact Us Today To Learn More About Our Services