Let us help you find the best epoxy flooring solution for your home and budget. From your basement and garage to your patio and pool decks, our team is committed to the highest quality custom finish.

We offer high-performance and high-quality, durable commercial flooring for an array of industries. Our flooring solutions stand up to your high traffic and heavy machinery areas and is chemical and impact resistant.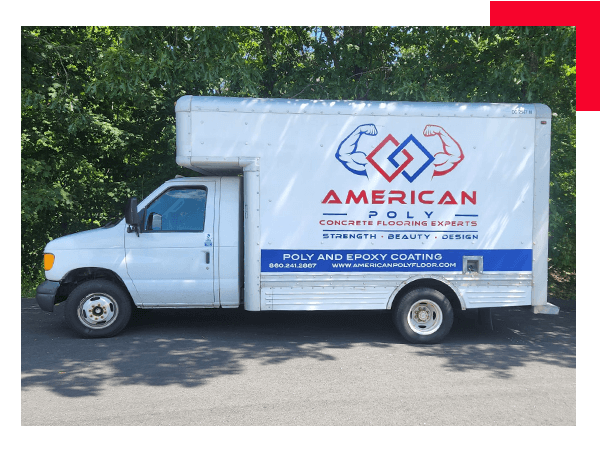 Upgrade Your Commercial Spaces
WITH EPOXY FLOOR REFINISHING
The way your commercial space looks can truly make or break the experience for your employees, customers, and anyone else who steps foot into your office. Impress your guests with beautifully finished concrete floors that are just as durable as they are gorgeous. If you're looking for a new way to upgrade your space, remodel, or just looking for a change, American Poly is here for you! Our experts can get in and out in just one day, leaving you with a brand new floor refinish in under 24 hours! Learn more about our commercial refinishing floor services and our process. Begin your floor transformation today!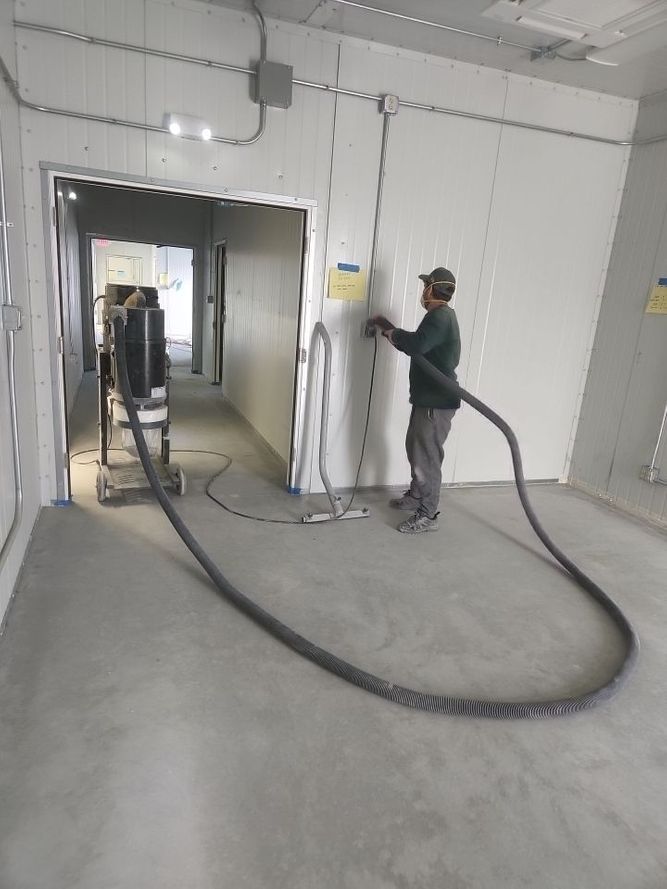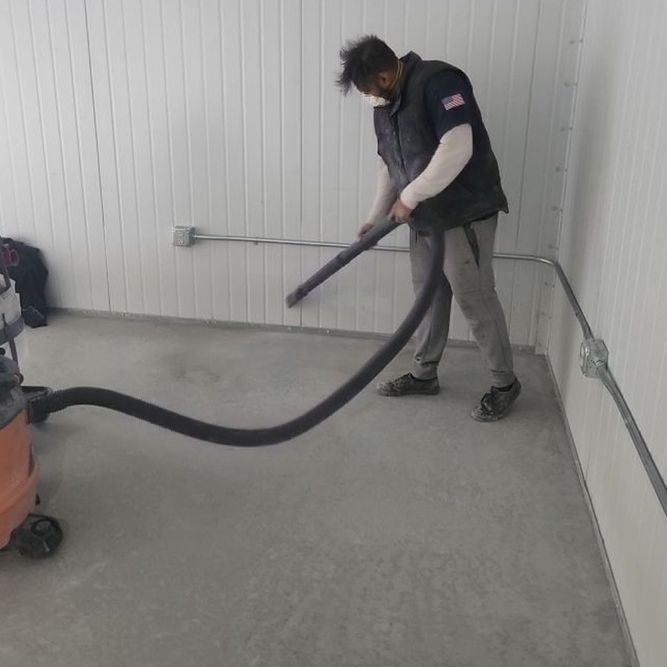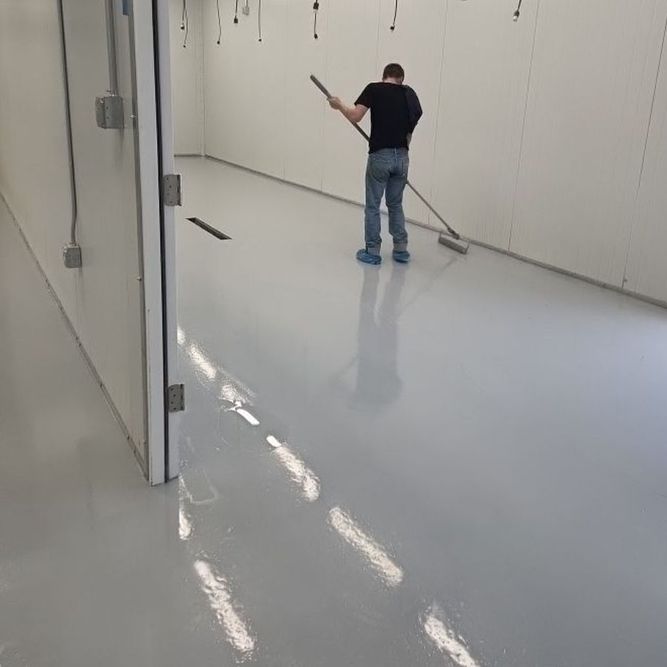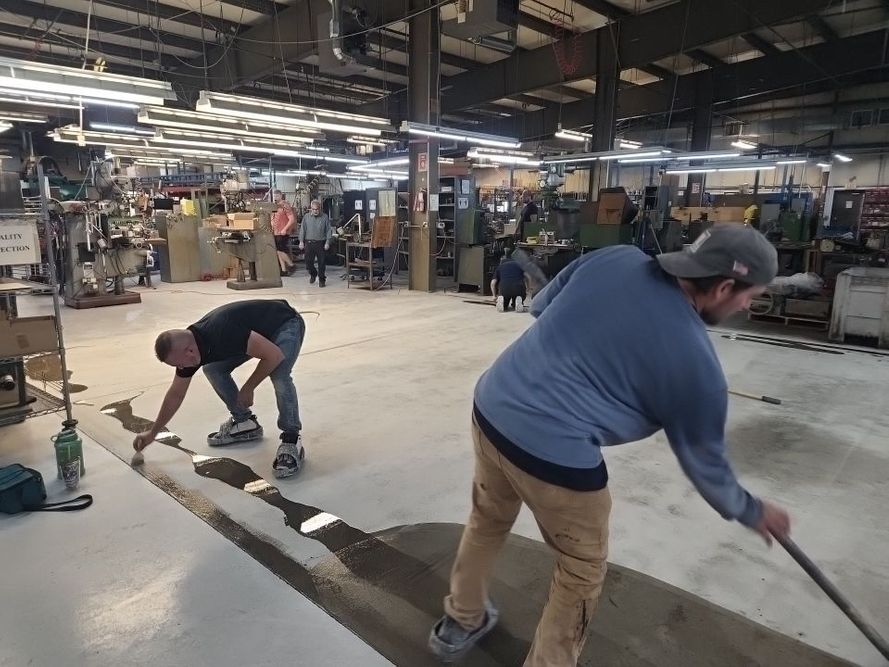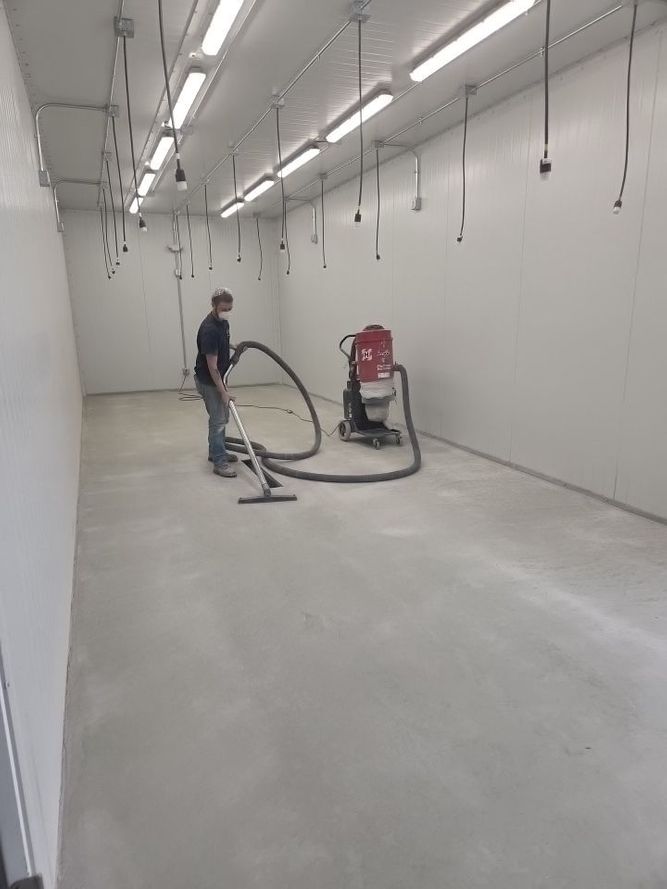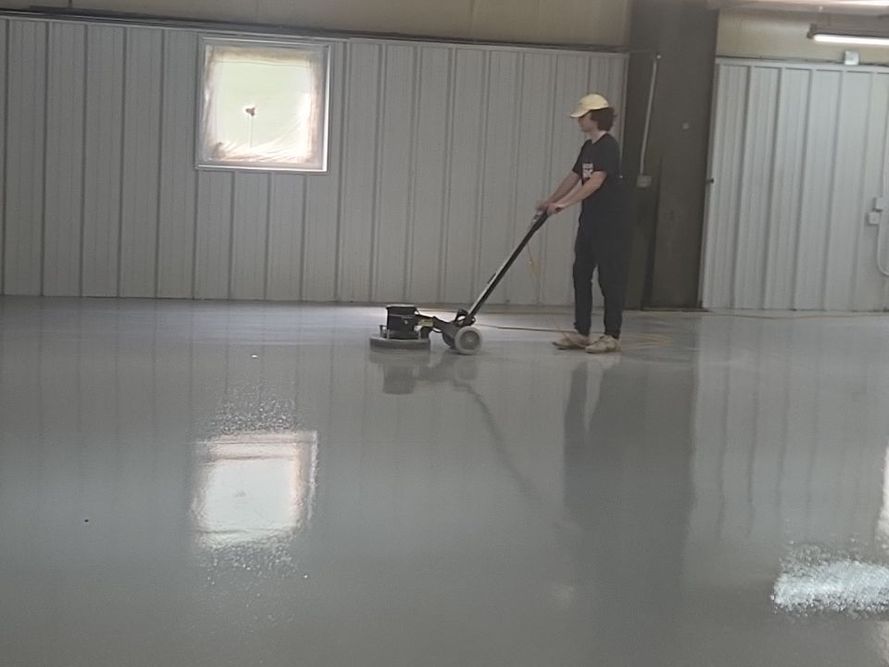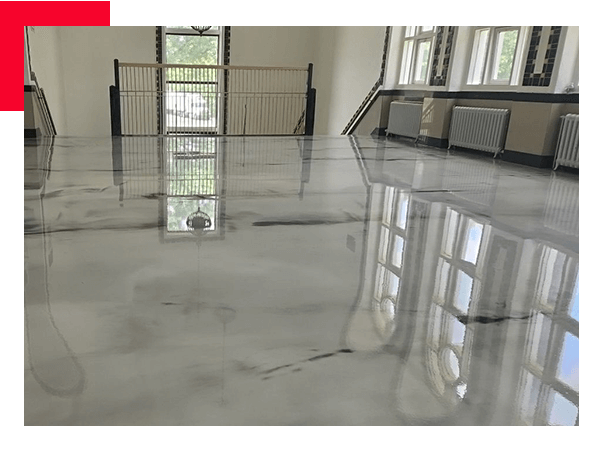 WHY CHOOSE US For Your epoxy project?
Your commercial space, garage and basement floor needs to endure heavy use and a lot of wear and tear, making it one area of your home where high-quality concrete flooring is essential. American Poly's Epoxy Coatings are guaranteed to hold up to even the toughest applications, ensuring that you'll get the most long-lasting service and value out of your investment. With industry-leading formulations available in customizable color and finish options, there's no better choice than our garage and basement floor coating that adds outstanding appeal, additional livable space, and functionality to your home.
"American Poly is the best company."
American Poly is the best company. If you want great service and honest work look no further go with American Poly. I am super happy with the work they perform on for my epoxy floor. David is awesome person to work with and explains everything in details.
"I am beyond 100% happy"
I am beyond 100% happy with the job that the men at American poly did for my garage floor. The guys that came to the house were all nice, professional and respectful. Their work ethic was on full display as they worked hard all day to complete my floor in one day. They cleaned up and left the place the same way they found it. The product they use on the floor is fantastic. It looks great and is extremely durable. I wish I had done this floor years ago. Dealing with Craig, the owner was also without any drama and was a pleasure. Craig delivered on all his promises and I couldn't be any happier with the end results.
"I fully recommend this company"
This company resurfaced my garage, concrete patio and pool deck area and transformed it into a "showplace" for less money than any other alternative method along with a guarantee to last longer than I need. No disappointments. I fully recommend this company
ASK US ABOUT 0% FINANCING FOR UP TO 18 MONTHS!
Contact Us Today To Learn More About Our Services