Basement Epoxy Flooring Hartford CT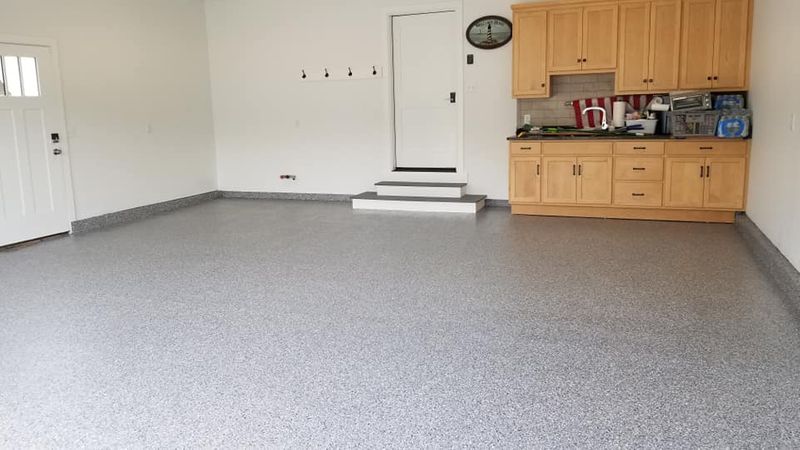 Elevate Your Basement with Stunning Epoxy Flooring in Hartford, CT
Transform your dull basement into a stylish and durable space with our top-notch epoxy flooring solutions in Hartford, CT. American Poly takes pride in providing a range of options that not only improve the aesthetics of your basement but also offer long-lasting durability. Discover the benefits of epoxy flooring and see how we stand out in the industry.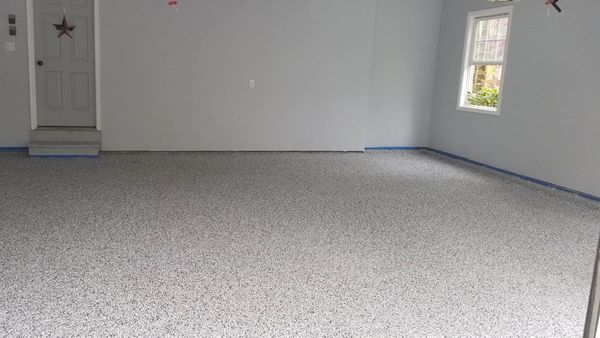 Unveiling the Benefits of Epoxy Flooring
Epoxy flooring is a versatile and resilient solution that has gained popularity among homeowners in Hartford, CT. This flooring option brings a host of advantages that make it a preferred choice for basements:
Durability: Epoxy flooring is an excellent choice for basements with high foot traffic due to its durability.

Seamless Finish: Achieve a sleek and seamless finish that creates an illusion of spaciousness, even in compact basements.

Resistance: Epoxy flooring is resistant to stains, chemicals, and moisture, ensuring that your basement remains pristine and easy to maintain.

Customization: Choose from various colors, patterns, and textures to match your basement's decor and create a personalized look.

Reflective Surface: The glossy surface of epoxy flooring reflects light, enhancing the overall brightness of your basement.

Longevity: When installed by professionals, epoxy flooring can last for many years without any visible wear and tear.
The American Poly Difference
At American Poly, we are committed to providing quality products and excellent craftsmanship and ensuring customer satisfaction. Our basement epoxy flooring services in Hartford, CT, are backed by a set of core principles that set us apart:
Expertise in Epoxy Flooring
Our team is made up of highly skilled professionals who have extensive experience in the installation of epoxy flooring. We understand the nuances of basement environments and tailor our services to deliver optimal results.
Premium-Quality Materials
We believe in using only the finest materials for our projects. Our epoxy coatings are sourced from reputable manufacturers, ensuring that your basement flooring not only looks stunning but also maintains its integrity over the years.
Customization to Suit Your Style
We recognize that every homeowner has a unique vision for their basement. Our experts work closely with you to understand your preferences, offering various design options and finishes that align with your style and transform your basement into a masterpiece.
Seamless Installation Process
Our streamlined installation process minimizes disruptions to your daily routine. We take pride in our efficient work ethic, ensuring that your basement epoxy flooring is installed with precision and care, delivering outstanding results within the promised timeframe.
The American Poly Approach to Basement Epoxy Flooring
Consultation and Design
Every successful basement epoxy flooring project begins with a thorough consultation. Our experts take the time to understand your vision, assess the space, and offer design recommendations that align with your preferences. We believe in creating a collaborative environment where your input matters.
Quality Materials Selection
We prioritize using high-quality epoxy coatings that are not only visually appealing but also built to last. Choose from various materials for your basement floor that match your style and budget, and enjoy its durability and longevity.
Professional Installation
Our installation process is a testament to our expertise and dedication. Our skilled technicians meticulously prepare the surface, ensuring it is clean and ready for epoxy application. The epoxy is applied with precision, resulting in a seamless finish that adds a touch of elegance to your basement.
Final Touches and Inspection
Once the epoxy is applied, we pay close attention to detail, ensuring that the final product meets our high standards. We conduct a thorough inspection to guarantee that every corner and edge is flawless, leaving you with a basement with sophistication and charm.
Trust American Poly for Basement Epoxy Flooring Excellence
Local Expertise, Global Standards
When you choose American Poly for your basement epoxy flooring needs in Hartford, CT, you're selecting a locally rooted company with a global perspective. Our team combines their in-depth knowledge of the local area with international standards of quality and craftsmanship. This unique blend ensures that your basement receives the best of both worlds – a design that resonates with your surroundings and the reliability of a world-class flooring solution.
Unleash Your Creativity
Your basement is a blank canvas waiting to be transformed. With our extensive range of epoxy flooring options, you have the creative freedom to explore various designs, colors, and patterns that match your taste. Whether you envision a sleek, minimalist look or a vibrant, artistic expression, our epoxy flooring can make it happen. Our experts are here to guide you through the selection process, helping you create a basement that genuinely reflects your personality.
Enhance Your Property Value
Investing in your basement through epoxy flooring isn't just about immediate aesthetic appeal; it's a wise long-term investment. A well-designed and properly installed epoxy floor adds significant value to your property. Potential buyers will appreciate the elegance, durability, and low-maintenance attributes of epoxy flooring, making it a unique selling point that can set your property apart in the market.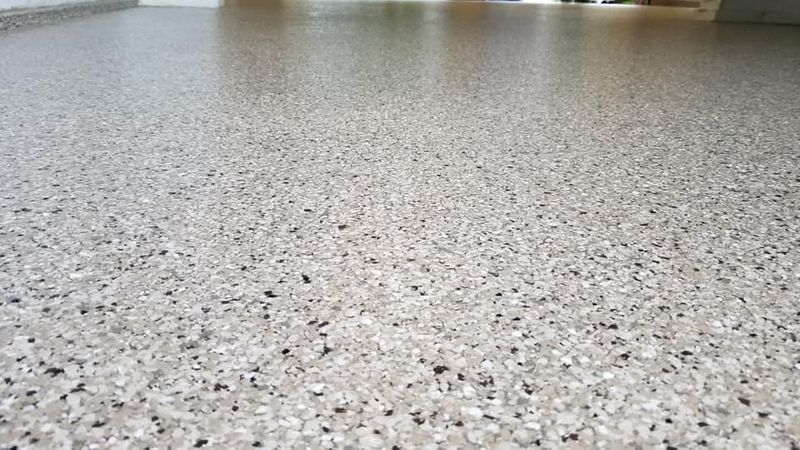 Elevate Your Basement with American Poly
Unleash the potential of your basement with American Poly's exceptional epoxy flooring services in Hartford, CT. Our skilled team is ready to create a basement that's not only visually captivating but also highly functional and durable. Elevate your living space by scheduling a consultation today. Contact us to get started on your journey toward a remarkable basement transformation.
Stay Updated with American Poly's Latest Projects
Stay Informed with Our Blog
Curious about the latest trends in basement design and epoxy flooring? Explore our blog for insightful articles, expert tips, and inspiration to guide you in making informed decisions about your basement transformation. From maintenance advice to creative design ideas, our blog is a valuable resource for homeowners looking to enhance their living spaces.
Join Our Community
Connect with us on social media platforms to stay updated on our latest projects, success stories, and industry insights. Follow us on Facebook and Instagram to join the American Poly community and engage with fellow homeowners who share your passion for creating stunning living spaces.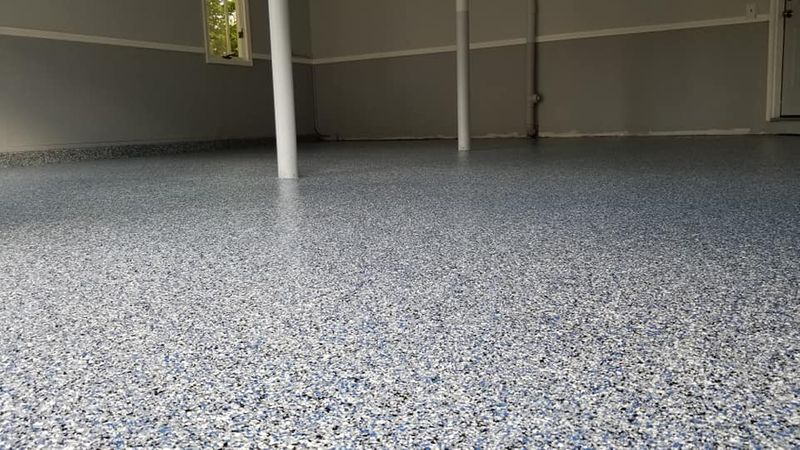 Let's Start Your Basement Transformation
Are you ready to embark on a journey to elevate your basement's aesthetics and functionality? Reach out to American Poly today to schedule a consultation. Our team of experts is eager to discuss your ideas, provide personalized recommendations, and guide you through creating a basement that surpasses your expectations.
Experience Excellence with American Poly
Transform your basement with the trusted expertise of American Poly. Our commitment to quality, customization, and customer satisfaction ensures that your basement epoxy flooring project will result in a space that's not only visually stunning but also built to last. Contact us today to experience the American Poly difference and take the first step toward a remarkable basement transformation.
ASK US ABOUT 0% FINANCING FOR UP TO 18 MONTHS!