High Gloss Epoxy Flooring Hartford, CT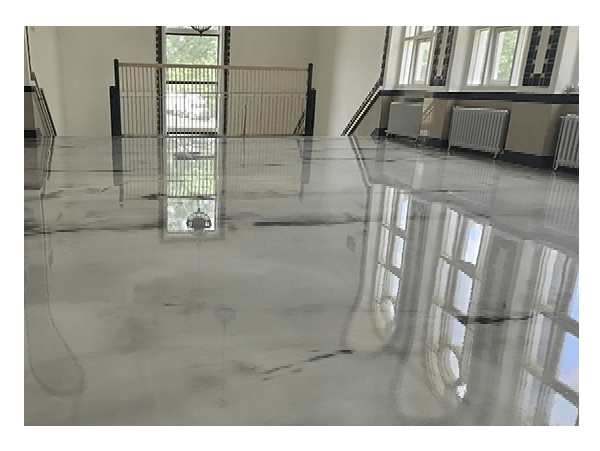 Welcome to American Poly - Your Premier Choice for High Gloss Epoxy Flooring in Hartford, CT
American Poly is your trusted partner in transforming concrete floors into stunning, durable, long-lasting surfaces. We specialize in providing top-notch high gloss epoxy flooring solutions in Hartford, CT, and the surrounding areas. Our wide range of customizable options, unmatched expertise, and commitment to excellence make us the preferred choice for residential and commercial clients seeking the ideal flooring solution.
Why Choose High Gloss Epoxy Flooring?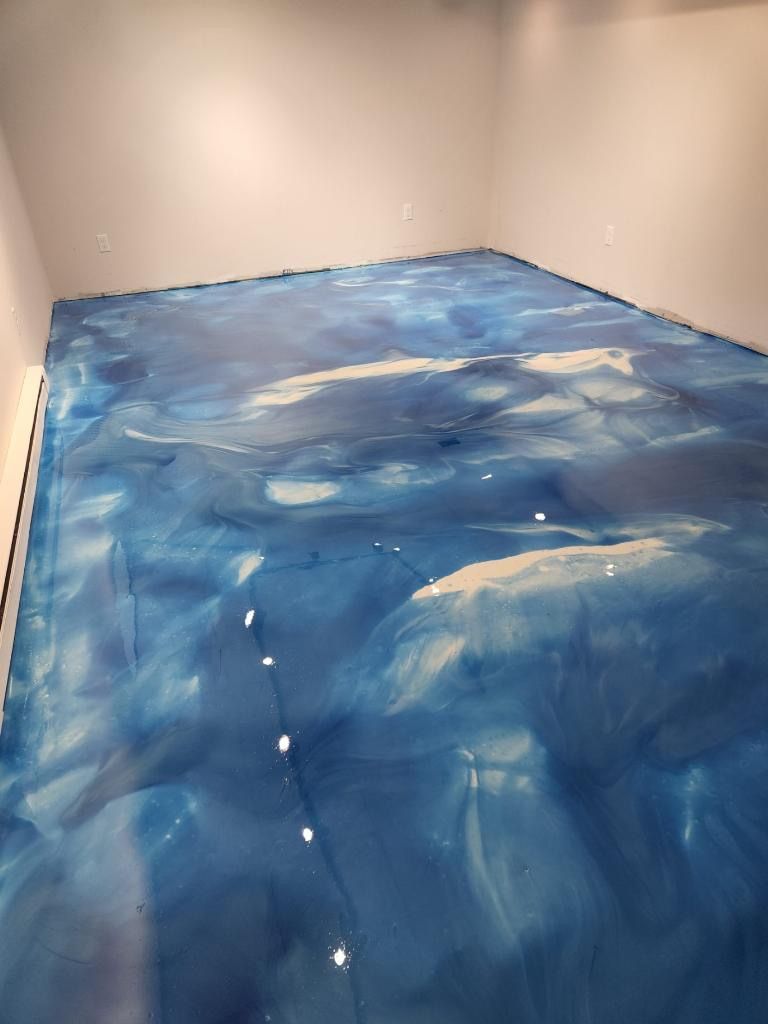 Our high gloss epoxy flooring solutions are designed to elevate the visual appeal of your space. The mirror-like finish reflects light beautifully and adds a touch of sophistication that leaves a lasting impression. Whether you want to enhance your home's interior or create an inviting atmosphere in your business premises, high gloss epoxy flooring is the way to go.
At American Poly, we understand the importance of investing in flooring that stands the test of time. Our high gloss epoxy coatings are visually appealing and incredibly durable. They can withstand heavy foot traffic, resist stains, and hold up against the wear and tear of daily life. With our epoxy flooring, you can enjoy the benefits of a stunning surface that will last for years.
Maintaining the beauty of your floors should be easy. Our high gloss epoxy flooring is straightforward to clean and maintain. There is no need for special cleaners or excessive scrubbing - a simple mop or wipe-down is all required to keep your floors pristine.
Every space is unique, and your flooring should reflect that. At American Poly, we offer a wide range of customization options for our high gloss epoxy flooring. Choose from various colors, patterns, and designs to create a flooring solution that aligns perfectly with your vision.
Investing in high gloss epoxy flooring is not only a wise choice for its long-term durability but also for its cost-effectiveness. Our flooring solutions are competitively priced, providing exceptional value for your investment.
Our High Gloss Epoxy Flooring Process
At American Poly, we take pride in our systematic and efficient approach to installing high gloss epoxy flooring. Our process ensures that you get the best results every time.
1. Surface Preparation
Achieving a flawless epoxy finish begins with thorough surface preparation. We start by cleaning and repairing any cracks or imperfections in the concrete substrate. This step is crucial to ensure that the epoxy adheres perfectly and provides a smooth, uniform finish.
2. Primer Application
Next, we apply a high-quality epoxy primer to the prepared surface. The primer improves adhesion for a strong bond between the epoxy coating and concrete substrate.
3. Epoxy Coating
Once the primer is cured, we apply the high gloss epoxy coating. This is where the magic happens! Our skilled technicians ensure that the epoxy is evenly distributed, creating a seamless, glossy surface that transforms your space.
4. Optional Design Elements
If you've chosen to customize your epoxy flooring, this is the stage where we can incorporate your desired colors, patterns, or logos. Our experts pay meticulous attention to detail to bring your vision to life.
5. Final Finish
To seal the deal, we apply a clear topcoat that enhances the glossiness of your epoxy flooring while providing an additional layer of protection against wear and tear.
6. Quality Assurance
At American Poly, we believe in delivering nothing but the best. Before we consider the job complete, our team conducts a thorough inspection to ensure that your high gloss epoxy flooring meets our stringent quality standards.
Applications of High Gloss Epoxy Flooring
Our high gloss epoxy flooring is versatile and can be used in various settings, including:
Residential Spaces
Kitchens: Enhance the heart of your home with a stunning, easy-to-clean epoxy floor.

Garages: Transform your garage into a sleek and functional space.

Basements: Create a comfortable and stylish living area.
Commercial and Industrial Environments
Retail Stores: Make a lasting impression on customers with a glossy, inviting floor.

Restaurants: Achieve a clean, hygienic, and visually appealing dining environment.

Warehouses: Improve safety and aesthetics in industrial spaces.
Healthcare Facilities
Hospitals: Ensure a clean and sterile environment with easy-to-maintain epoxy flooring.

Clinics: Create a welcoming and hygienic space for patients and staff.

Pharmacies: Combine style and practicality in pharmaceutical settings.
Educational Institutions
Schools: Enhance classrooms and common areas with vibrant epoxy floors.

Universities: Elevate the look of lecture halls and campus facilities.
Hospitality Industry
Hotels: Impress guests with a luxurious lobby and guest room flooring.

Spas: Create a serene and attractive atmosphere in spa and wellness centers.

Resorts: Enhance the beauty of your resort's interior and exterior spaces.
Maintenance Tips for High Gloss Epoxy Flooring
Our high gloss epoxy flooring is designed to be low-maintenance, but here are some tips to ensure its longevity:
Regularly sweep or dust mop to remove dirt and debris.

Clean spills promptly to prevent staining.

Use a neutral pH cleaner for routine cleaning.

Avoid using abrasive cleaners or scrubbing pads.

To avoid scratches on your floor, it's recommended to place felt pads under the legs of your furniture.
Transform Your Space with High Gloss Epoxy Flooring
Ready for a flooring upgrade that'll leave your space looking modern and stylish? Consider high gloss epoxy flooring in Hartford, CT. Our expert team at [Your Company Name] specializes in creating stunning, durable, and easy-to-maintain epoxy floors. Elevate the aesthetics and functionality of your space, whether it's a residential garage, commercial showroom, or industrial facility. Don't miss out on the opportunity to transform your environment – contact us today for a free consultation and to explore the possibilities.
Advantages of High Gloss Epoxy Flooring
High gloss epoxy flooring provides numerous benefits compared to traditional flooring options.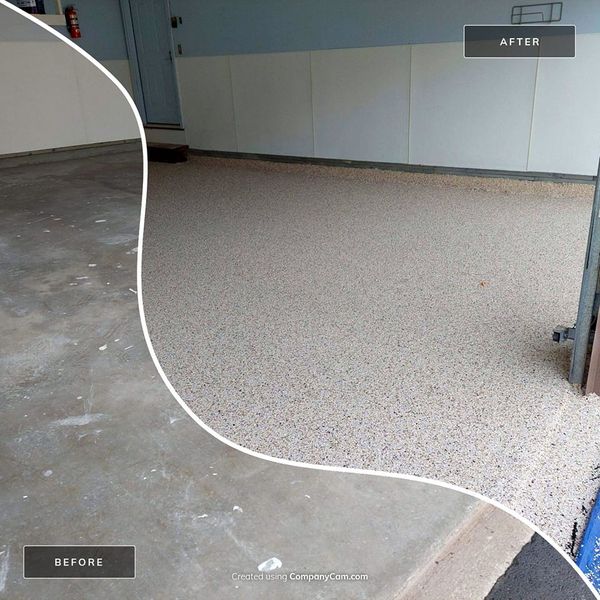 High gloss epoxy flooring is renowned for its robustness. It can withstand heavy foot traffic, impacts, and resist damage from chemicals, making it ideal for both residential and industrial settings.
The high gloss finish is visually stunning and slip-resistant when properly textured. This means you can enjoy the aesthetic benefits without compromising safety.
Epoxy flooring is highly resistant to stains from common substances like oil, grease, and chemicals. This is especially advantageous in garages, workshops, and industrial environments.
With minimal maintenance, high gloss epoxy flooring can last for decades, making it a cost-effective choice in the long run.
The glossy surface of epoxy flooring reflects light effectively, brightening up spaces and reducing the need for additional lighting.
Epoxy flooring is considered environmentally friendly as it can be applied directly to existing concrete surfaces, reducing the need for resource-intensive flooring replacements.
Customization Options
High gloss epoxy flooring offers endless possibilities for customization to suit your unique style and preferences. Here are some of the ways you can tailor your epoxy floors: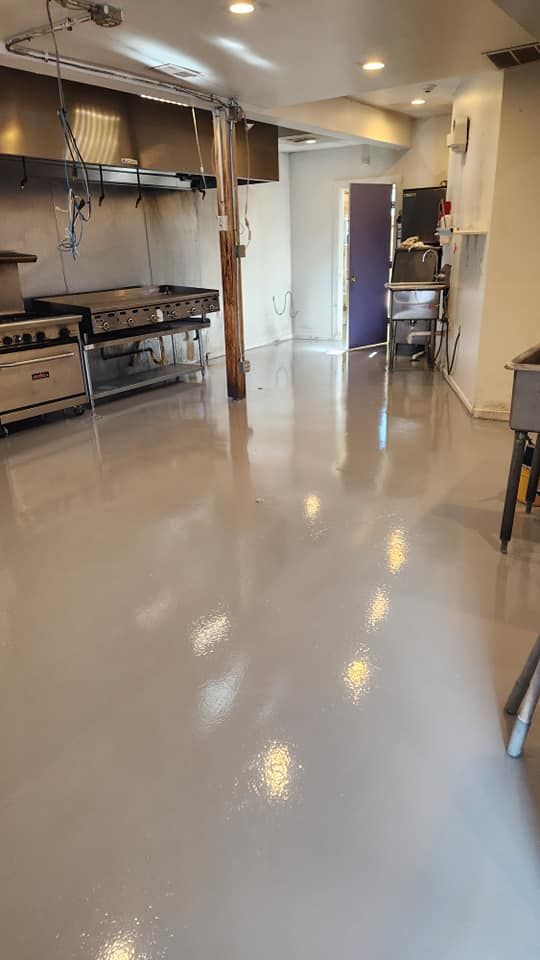 1. Color Palette
Choose from various colors to match your existing decor or create a bold statement. Custom color blends and gradients are also available for a one-of-a-kind look.
2. Patterns and Designs
Epoxy flooring allows for intricate designs, patterns, and even logos. Whether you want a classic checkerboard pattern in your garage or a company logo in your commercial space, we can bring your vision to life.
3. Metallic Epoxy
Add a touch of elegance with metallic epoxy flooring. It creates a stunning three-dimensional effect that mimics the look of polished metal or marbled surfaces.
4. Flakes and Chips
Consider incorporating decorative flakes or chips into your epoxy flooring for added texture and style. These elements can provide a unique and visually appealing appearance.
Commercial and Industrial Benefits
In commercial and industrial settings, high gloss epoxy flooring offers distinct advantages: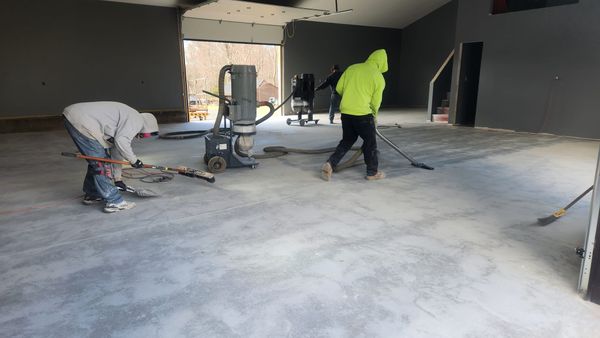 1. Hygiene and Cleanliness
Epoxy flooring is non-porous and seamless, leaving no room for dirt or bacteria to hide. This makes it an excellent choice for spaces that require high levels of cleanliness, such as food processing plants and healthcare facilities.
2. Chemical Resistance
Chemical spills are common in industrial settings. Epoxy flooring can withstand exposure to a wide range of chemicals, ensuring the longevity of your flooring and maintaining a safe work environment.
3. Low Maintenance
In busy commercial and industrial spaces, time is money. Epoxy flooring requires minimal maintenance, saving you both time and maintenance costs.
4. Rapid Installation
Minimizing downtime is crucial for businesses. Epoxy flooring can be installed relatively quickly, allowing you to resume operations with minimal disruption.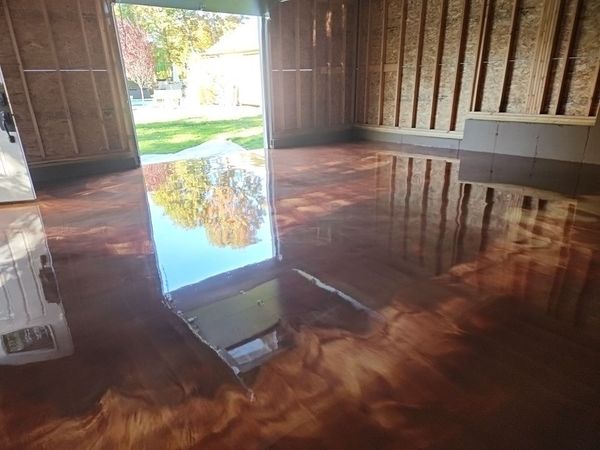 Residential Applications
High gloss epoxy flooring is not limited to commercial and industrial use. It can also enhance the beauty and functionality of your home:
1. Garage Flooring
Transform your garage into an extension of your living space. Epoxy flooring in the garage not only looks fantastic but also provides a durable and easy-to-clean surface.
2. Basement Flooring
Epoxy flooring can turn a damp and uninspiring basement into a bright and inviting space. It's resistant to moisture and can help prevent mold and mildew growth.
3. Kitchen and Living Areas
In high-traffic areas like kitchens and living rooms, epoxy flooring offers both style and durability. Its glossy finish is easy to clean, making it perfect for families.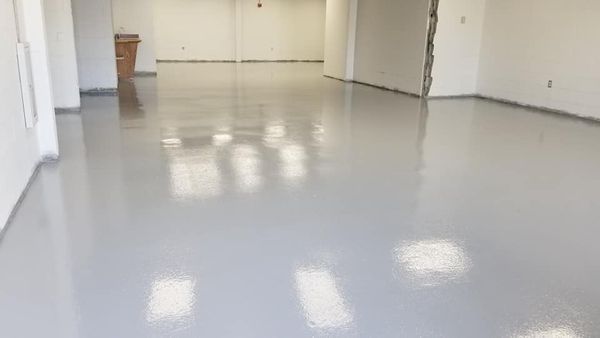 Maintenance and Cleaning Tips
Maintaining the brilliance of your high gloss epoxy flooring is a straightforward process. Here are some cleaning and maintenance tips to keep your floors looking their best:
Regular Cleaning
Sweep or dust mop your epoxy flooring regularly to remove loose dirt and debris.

Wipe up spills promptly with a clean, damp cloth.

For deeper cleaning, use a neutral pH cleaner mixed with water. Avoid acidic or abrasive cleaners.
Prevent Scratches
Place felt pads or furniture gliders under heavy furniture to prevent scratches.

Use doormats at entryways to capture abrasive debris that can scratch the surface.
Periodic Maintenance
Consider applying a fresh coat of clear epoxy sealer every few years to maintain the glossy finish and enhance longevity.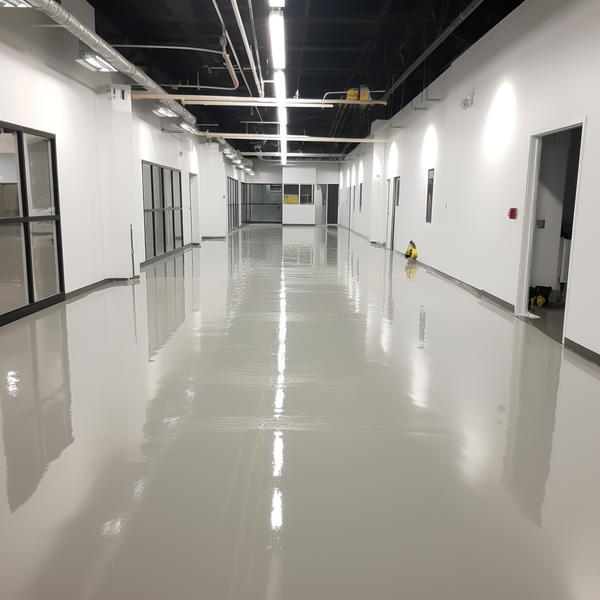 Why Choose American Poly for Your High Gloss Epoxy Flooring Needs?
Expertise and Experience
At American Poly, we have years of experience in installing high gloss epoxy flooring in Hartford, CT, and the surrounding areas. Our team of experts is well-versed in the latest techniques and technologies to ensure top-quality results.
Superior Materials
We believe in using only the highest-quality epoxy products to guarantee the best finish for your floors. Our materials are chosen for their durability, aesthetic appeal, and resistance to wear and tear.
Attention to Detail
We understand that the success of any flooring project lies in the details. Our meticulous approach ensures that every step of the installation process is executed flawlessly, leaving you with a perfect finish.
Customization
We are committed to bringing your vision to life. Whether you have specific design ideas in mind or need guidance in selecting the right colors and patterns, we work closely with you to create a flooring solution that exceeds your expectations.
Customer Satisfaction
Our ultimate goal is your satisfaction. We take pride in our work and stand behind every installation. We are not satisfied until you are delighted with your high gloss epoxy flooring.
Contact American Poly Today!
Ready to transform your space with the elegance and durability of high gloss epoxy flooring? Contact American Poly today to schedule a consultation and receive a free quote. Our team is eager to discuss your project and help you decide on the perfect flooring solution for your needs.
Don't settle for ordinary floors when you can have extraordinary high gloss epoxy flooring from American Poly. Elevate the beauty and functionality of your space while enjoying the peace of mind that comes with a long-lasting and easy-to-maintain surface. Your dream floors are just a call away!
ASK US ABOUT 0% FINANCING FOR UP TO 18 MONTHS!