Parking Garage Epoxy Coating Hartford, CT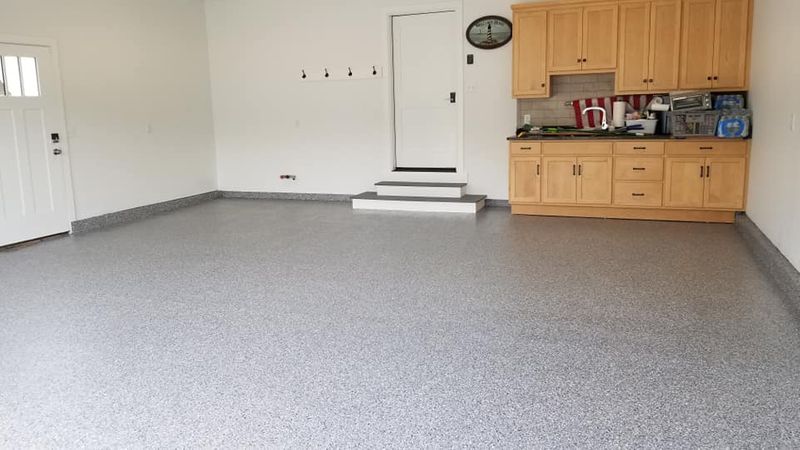 Welcome to American Poly Concrete Floor Refinishing, your premier partner for top-tier parking garage epoxy coating solutions in Hartford, CT. Elevate your parking facility's durability, aesthetics, and longevity with our state-of-the-art epoxy coatings tailored for the demanding environment of parking structures.
Unrivaled Protection for Your Parking Facility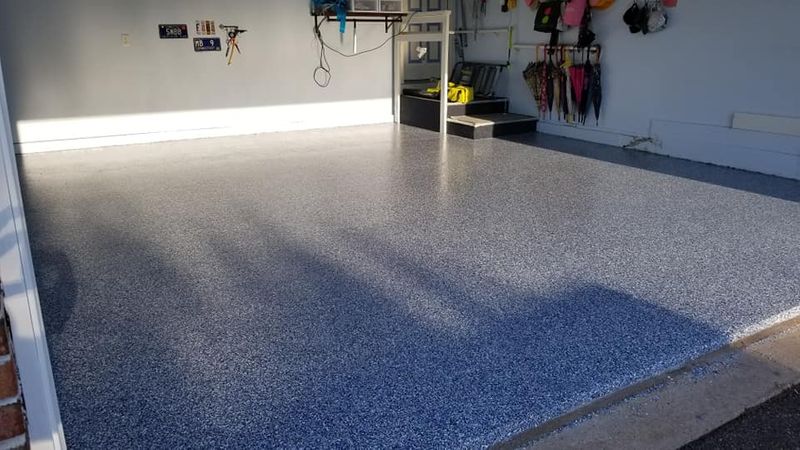 Enhancing Structural Integrity
Preserve the structural integrity of your parking garage with our advanced epoxy coatings. Our formulations create a robust barrier against moisture, preventing water ingress that can lead to concrete deterioration. Shield your investment from the harsh New England weather and ensure a longer lifespan for your parking facility.
Abrasion Resistance for Heavy Traffic
Experience unmatched durability with our epoxy coatings, specifically designed to withstand heavy vehicular traffic. Protect your parking surfaces from the wear and tear caused by daily use, ensuring a pristine appearance that lasts.
Chemical Resistance for Longevity
Our epoxy coatings shield against chemical spills, oil leaks, and other corrosive substances that plague parking structures. Safeguard your facility against chemical damage, ensuring a maintenance-free and aesthetically pleasing environment.
Aesthetically Pleasing Solutions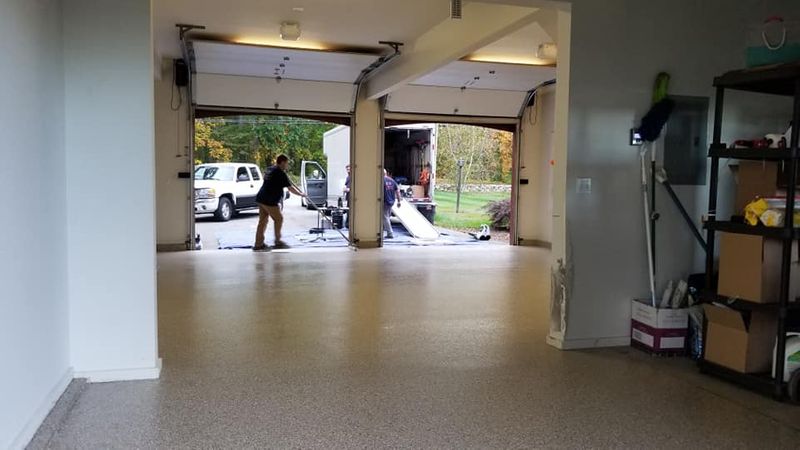 Customized Design Options
Elevate the visual appeal of your parking garage with our customizable epoxy coating options. Choose from various colors, patterns, and textures to create a welcoming and visually appealing space for your patrons.
High-Gloss Finishes for a Polished Look
Impress visitors with a high-gloss finish that enhances the aesthetics and facilitates easy cleaning. Our epoxy coatings create a smooth and glossy surface, providing a polished appearance that reflects professionalism.
Advantages of Choosing American Poly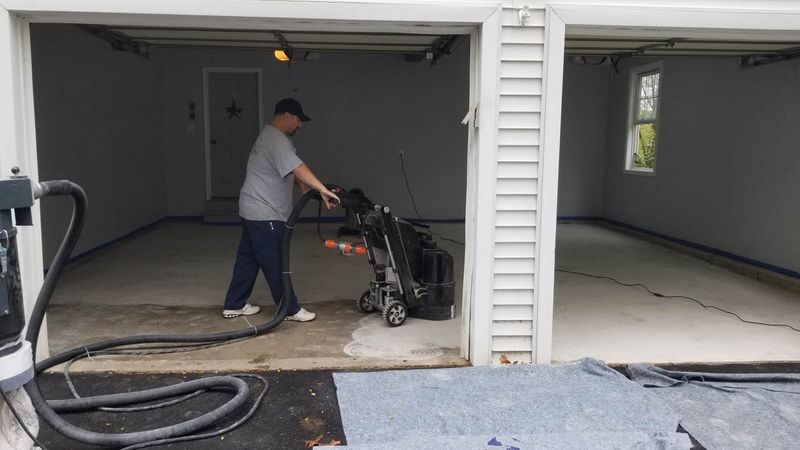 Experienced Professionals
Rely on our team of experienced professionals who specialize in parking garage epoxy coating. Our skilled technicians understand the unique challenges of Hartford's climate and traffic conditions, ensuring precise application for optimal results.
Cutting-Edge Technology
At American Poly, we stay at the forefront of technological advancements in epoxy coating solutions. Benefit from our use of cutting-edge materials and techniques that guarantee superior performance and longevity for your parking facility.
Environmentally Friendly Solutions
Commit to sustainability with our environmentally friendly epoxy coatings. We prioritize eco-conscious formulations without compromising on quality, providing you with a green solution that aligns with modern environmental standards.
The American Poly Advantage
Unmatched Warranty Protection
Rest easy with our industry-leading warranty protection. American Poly stands behind the quality of our epoxy coatings, offering comprehensive warranty coverage for your peace of mind.
Cost-Effective Solutions
Experience the perfect blend of quality and affordability with American Poly. Our epoxy coating solutions provide a cost-effective way to enhance the durability and aesthetics of your parking garage, delivering long-term value.
Superior Durability for Hartford's Climate
Freeze-Thaw Resistance
Hartford's climate can be harsh, with freezing temperatures during winter. Our epoxy coatings boast exceptional freeze-thaw resistance, preventing damage caused by the expansion and contraction of moisture within the concrete. Trust American Poly to protect your parking structure from New England's weather challenges.
UV Stability
With our UV-stable epoxy coatings, your parking facility will maintain its color and gloss even under prolonged exposure to intense sunlight. Say goodbye to fading and discoloration, ensuring your garage looks appealing year-round.
Tailored Solutions for Diverse Surfaces
Multisurface Compatibility
American Poly's epoxy coatings are versatile and compatible with various surfaces, including concrete, asphalt, and metal. Whether your parking garage has a unique surface, our experts will tailor the coating application to ensure optimal adhesion and performance.
Anti-Slip Additives
Prioritize safety with our epoxy coatings that can be enhanced with anti-slip additives. Ensure a secure environment for pedestrians and drivers, even in wet or slippery conditions.
Efficient Application Process
Rapid Cure Technology
Minimize downtime with our epoxy coatings featuring rapid cure technology. Our efficient application process allows quicker return-to-service, reducing disruptions to your parking facility's daily operations.
Minimal Environmental Impact
We understand the importance of minimizing disruptions to your surroundings. Our epoxy coatings emit low levels of volatile organic compounds (VOCs), ensuring minimal environmental impact during and after application.
Maintenance-Free Solutions
Easy to Clean Surfaces
Maintain the pristine appearance of your parking garage effortlessly. Our epoxy coatings create smooth surfaces that are easy to clean, reducing the need for extensive maintenance and ensuring a polished look for years to come.
Resistance to Stains and Graffiti
Our epoxy coatings provide a protective barrier against stains and graffiti. Keep your parking facility looking clean and professional with minimal effort.
Advanced Formulations for Lasting Results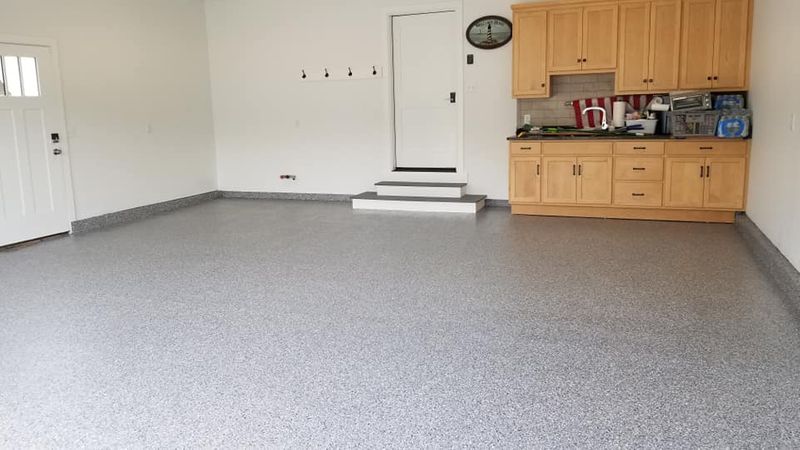 Our proprietary Polymer Matrix Technology is at the core of American Poly's epoxy coatings. This cutting-edge formulation enhances the adhesion of the coating to the substrate, providing a robust and long-lasting protective layer for your parking facility.
Our epoxy coatings feature high-performance resins engineered for superior strength and flexibility. This ensures that the coating can withstand the dynamic stresses and strains experienced by parking structures, maintaining its integrity over time.
Tailored Solutions for Hartford's Unique Challenges
Hartford winters often involve the liberal use of road salts for ice management. Our epoxy coatings are designed to resist the corrosive effects of salt, protecting your parking facility from degradation caused by this common winter challenge.
The fluctuating temperatures in Hartford can subject your parking garage to thermal shocks. American Poly's epoxy coatings are formulated to resist thermal shock, preventing cracks and delamination due to rapid temperature changes.
Sustainable Innovations for a Greener Future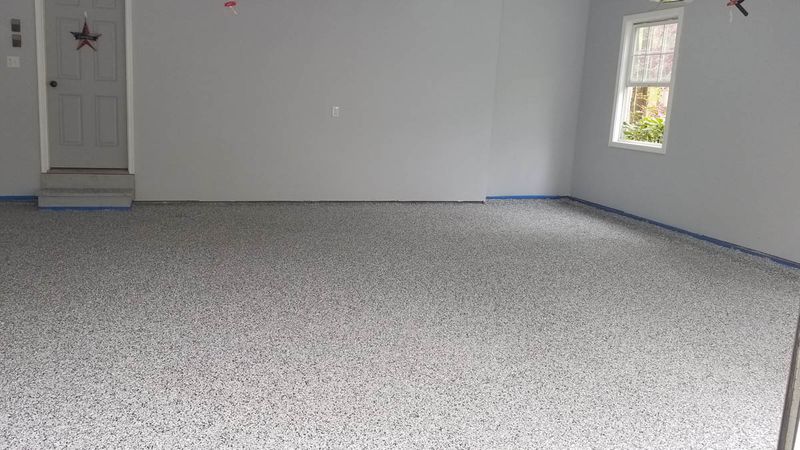 Low-VOC Formulations
American Poly utilizes low-VOC (Volatile Organic Compounds) formulations in our commitment to environmental responsibility. This ensures healthier indoor air quality for your parking facility and aligns with eco-friendly standards.
Recyclable Materials
We prioritize sustainability by incorporating recyclable materials into our epoxy coatings. Join us in reducing the environmental impact of construction projects while still enjoying the benefits of top-tier epoxy solutions.
Industry Compliance and Certifications
ASTM Standards
American Poly adheres to the stringent standards of the American Society for Testing and Materials (ASTM). Our epoxy coatings undergo thorough testing to ensure they meet or exceed industry benchmarks for performance and durability.
LEED Certification
For clients pursuing Leadership in Energy and Environmental Design (LEED) certification, our epoxy coatings contribute to the overall sustainability of your project. We provide solutions that align with green building initiatives, promoting environmental responsibility.
Transform Your Parking Facility Today!
Revolutionize your Hartford parking garage with American Poly's cutting-edge epoxy coatings. Schedule a personalized consultation now for a durable and aesthetically pleasing space.
Periodic Inspection and Maintenance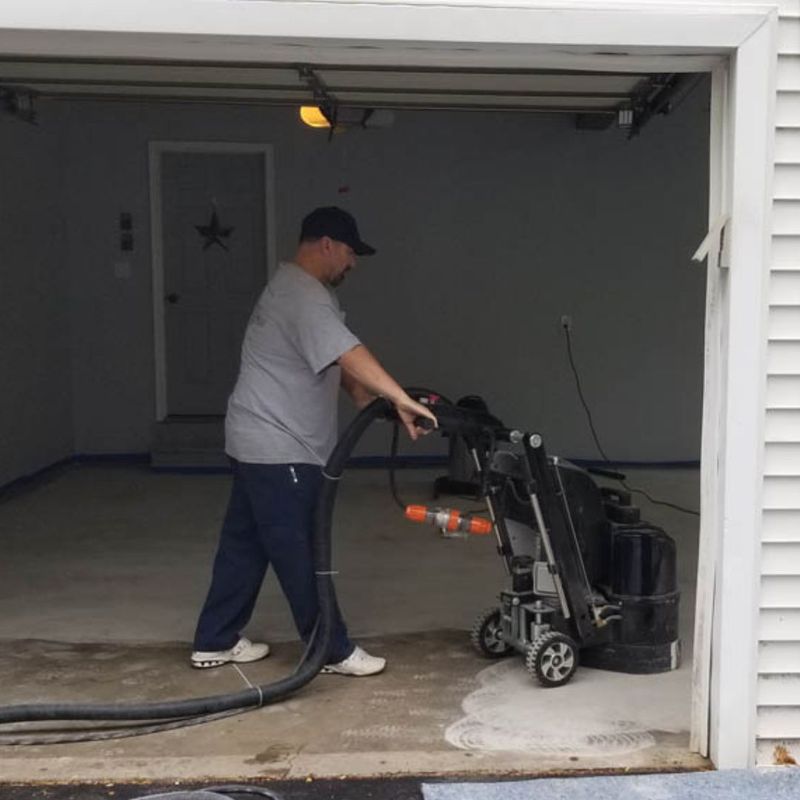 Visual Inspections
Regular visual inspections are essential to identify any potential issues early on. American Poly recommends periodic assessments to catch and address minor concerns before they escalate.
Recoating Recommendations
Over time, the protective properties of epoxy coatings may gradually diminish. American Poly provides recoating recommendations to ensure your parking facility continues to benefit from the highest level of protection and aesthetics.
Our Commitment to Excellence
Quality Assurance
At American Poly, quality is non-negotiable. Our epoxy coatings undergo rigorous quality assurance processes to ensure they meet the highest industry standards. Rest assured that you're investing in a solution that delivers on its promises.
Ongoing Support
Our commitment doesn't end with the completion of the coating application. American Poly provides ongoing support to address any questions, concerns, or maintenance needs. We're your dedicated partner for the long-term success of your parking facility.
Elevate Your Parking Garage – Choose American Poly Today!
Transform your parking facility into more than just a space for vehicles. With American Poly's epoxy coatings, maximize the functionality of your garage by creating a clean, inviting, and well-protected environment.
Your parking garage is often the first point of contact for visitors. Make a lasting positive impression with an aesthetically pleasing, well-maintained space that reflects attention to detail and commitment to quality.
Ready to embark on the journey of enhancing your parking garage with American Poly's expertise? Schedule a personalized consultation with our team. We'll discuss your needs, assess your facility, and provide tailored recommendations.
Don't miss the opportunity to elevate your parking facility to new heights. Secure your project slot today by reaching out to American Poly. Let's collaborate to achieve a durable, visually stunning parking space that stands the test of time.
American Poly is the beacon of excellence in parking garage epoxy coating solutions. Our commitment to advanced technology, sustainability, precise application techniques, and ongoing support sets us apart. Elevate your parking experience with American Poly – where innovation meets durability and aesthetics meets functionality. Transform your parking facility into a masterpiece that withstands the test of time. Choose American Poly, your trusted partner in epoxy coating excellence.
ASK US ABOUT 0% FINANCING FOR UP TO 18 MONTHS!