Sports Court Epoxy Flooring Hartford, CT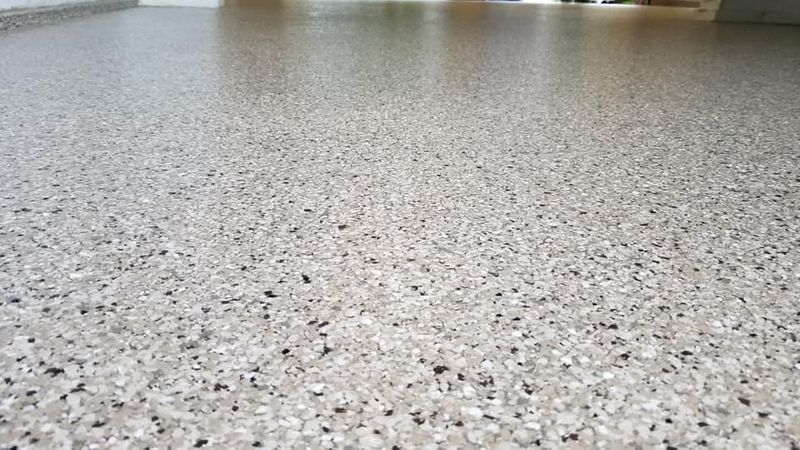 Welcome to American Poly, your trusted partner for top-notch sports court epoxy flooring services in Hartford, CT. Our commitment to excellence, paired with unmatched expertise in epoxy flooring solutions, makes us the premier choice for athletes, sports facilities, and homeowners seeking the best-in-class sports court flooring.
Elevate Your Game with American Poly's Sports Court Epoxy Flooring
When it comes to sports, every detail matters and the quality of your court's flooring is no exception. At American Poly, we understand that your sports court is more than just a surface; it's where champions are made, enthusiasts gather, and memories are created. We take immense pride in offering the finest sports court epoxy flooring in Hartford, CT.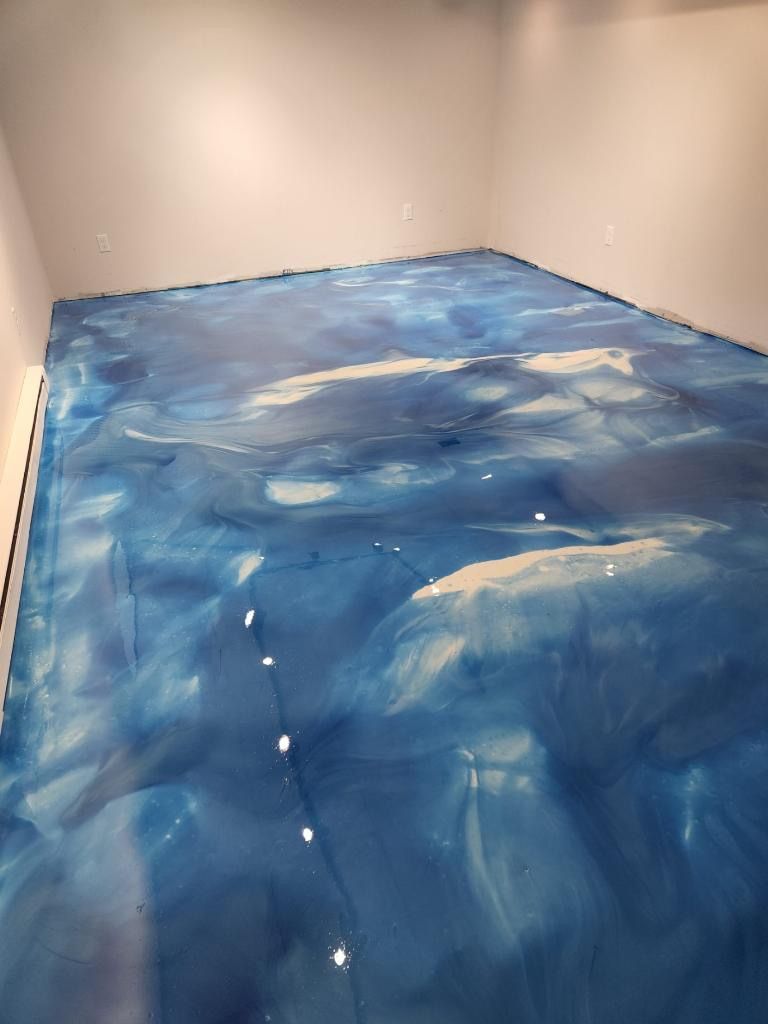 Unparalleled Durability
Our sports court epoxy flooring is engineered to withstand rigorous games and activities. Its remarkable durability ensures that your court can handle heavy foot traffic, sports equipment, and even the harshest New England weather. When you choose American Poly, you're investing in a surface that will stand the test of time.
Safety First
Safety is a paramount concern when it comes to sports flooring. Our epoxy flooring systems are designed with slip resistance in mind. We understand that accidents happen, but with American Poly's sports court epoxy flooring, you can significantly reduce the risk of slips and falls, providing a safer environment for athletes and spectators.
Seamless Aesthetics
Your sports court's appearance matters, too. American Poly's epoxy flooring solutions are functional and visually appealing. Whether you prefer vibrant colors, team logos, or customized designs, our flooring options can transform your court into a work of art.
Low Maintenance, High Performance
We understand that sports court maintenance can be a time-consuming task. With American Poly's epoxy flooring, you can say goodbye to the hassle of frequent upkeep. Our low-maintenance solutions are designed to save you time and money while delivering consistent, high-level performance.
The American Poly Advantage
Why should you choose American Poly for your sports court epoxy flooring needs in Hartford, CT? Here's why we stand out from the competition:
Expertise You Can Trust
With years of experience in the industry, our experts have honed their skills to perfection. We understand the unique demands of sports courts, and we have the knowledge to provide the ideal epoxy flooring solution for your specific needs.
Customization Options
We recognize that every sports court is unique, and one size does not fit all. That's why we offer a wide range of customization options, including color choices, court markings, and design possibilities. Make your court as distinctive as your team.
High-Quality Materials
At American Poly, we don't compromise on quality. We source the finest epoxy materials to ensure that your sports court meets the highest standards for performance and longevity. Our commitment to using premium materials sets us apart from the competition.
Competitive Pricing
We believe that excellence should be affordable. American Poly offers competitive pricing without sacrificing quality. We work closely with our clients to provide cost-effective solutions that meet their budgetary requirements.
Applications of Sports Court Epoxy Flooring
American Poly's sports court epoxy flooring is suitable for a wide range of applications, including:
Indoor Basketball Courts
Transform your indoor basketball court into a professional-grade facility with our durable and visually striking epoxy flooring solutions. Enhance the performance of athletes and elevate the aesthetics of your space.
Tennis Courts
For tennis enthusiasts, American Poly's epoxy flooring is a game-changer. Our surfaces are designed to provide excellent ball bounce and player comfort, ensuring a great game every time.
Multi-Sport Facilities
If your facility hosts a variety of sports, our epoxy flooring is an ideal choice. It can accommodate the unique demands of different sports, making it a versatile option for multi-sport facilities.
Home Gyms
Create a home gym that's both functional and stylish with our epoxy flooring. It's easy to clean, slip-resistant and can withstand heavy gym equipment.
The Installation Process
When you choose American Poly for your sports court epoxy flooring installation in Hartford, CT, you can expect a seamless and efficient process. Here's what you can anticipate:
Consultation and Planning
Our team of experts will work closely with you to understand your requirements and design preferences. We'll help you select the right epoxy flooring system and customization options that suit your needs.
Surface Preparation
Proper surface preparation is essential for a long-lasting epoxy floor. We'll take care of any necessary repairs, cleaning, and leveling to ensure a smooth and even base.
Epoxy Application
Our skilled technicians will apply the epoxy system, ensuring precision and attention to detail. The result will be a seamless, high-performance sports court surface.
Quality Inspection
We don't consider the job complete until we've conducted a thorough quality inspection. We'll make sure that your sports court epoxy flooring meets our rigorous standards and your satisfaction.
Maintenance Guidance
To maximize the longevity and performance of your epoxy flooring, we'll provide you with maintenance guidance and tips to keep your court in top condition.
Enhance Your Sports Court Today
Ready to take your sports court to the next level? American Poly's premier epoxy flooring solutions are designed for ultimate durability and customization. Whether you're a professional facility, a school, or a homeowner, our flooring options cater to your unique needs. Request a free consultation to discuss your project, receive expert advice, and explore the endless possibilities of our sports court epoxy flooring. Don't miss the chance to create a space that's not only visually appealing but also safe, low-maintenance, and built to last. Contact us now, and let's make your sports court dreams a reality!
Maximizing the Potential of Your Sports Court
The benefits of American Poly's epoxy sports court flooring extend beyond its exceptional durability and safety features. Let's explore how our flooring solutions can elevate your sports court experience.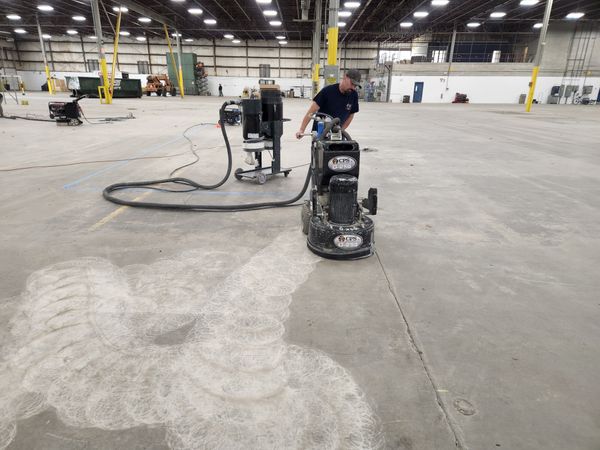 Shock Absorption and Comfort
Sports like basketball and volleyball involve a lot of jumping and quick movements. Our epoxy flooring systems are designed with shock absorption in mind, reducing the impact on athletes' joints. This not only enhances player comfort but also contributes to injury prevention. Your athletes will appreciate the extra cushioning, and you'll enjoy a reduced risk of costly injuries.
Enhanced Ball Bounce
In sports like tennis and basketball, consistent ball bounce is crucial for fair play. American Poly's epoxy flooring ensures that the ball bounces predictably, contributing to a better gaming experience. With our flooring, you can expect true and consistent ball behavior, giving every player a level playing field.
Custom Logos and Graphics
Take your sports court to the next level with custom logos, graphics, and court markings. American Poly offers the flexibility to incorporate your team logo, school mascot, or any other design elements you desire. Whether it's a professional team or a school sports facility, our customization options allow you to showcase your unique identity.
Easy Cleaning and Maintenance
Maintaining a sports court can be a daunting task, but not with American Poly's epoxy flooring. Cleaning and maintenance are a breeze. The seamless surface doesn't trap dirt or dust, and spills wipe up effortlessly. Our low-maintenance flooring solution frees up more time for what truly matters – the game itself.
UV Resistance
Hartford, CT, experiences a range of weather conditions throughout the year. American Poly's epoxy flooring is designed to withstand UV exposure without fading or degrading. This means your sports court will retain its vibrant appearance, even under the intense New England sun.
Environmental Sustainability
We understand the importance of environmental responsibility. Our epoxy flooring solutions are not only durable and long-lasting but also environmentally friendly. They are low-VOC (volatile organic compounds) and contribute to healthier indoor air quality.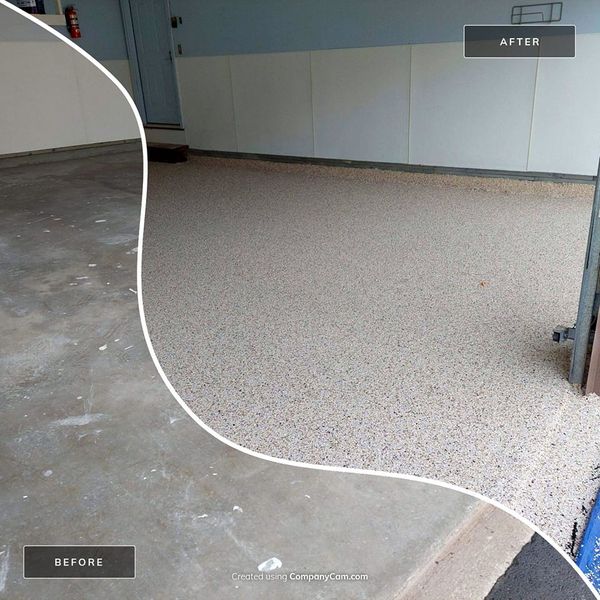 Repairs and Restoration
Even the most durable sports court epoxy flooring may require occasional repairs or restoration over time. At American Poly, we offer comprehensive repair and restoration services to ensure that your flooring remains in top condition. Whether it's addressing minor cracks, color fading, or more extensive repairs, we have the expertise to bring your sports court back to its original glory.
Adding Value to Your Property
Besides the immediate benefits of a safe and attractive sports court, investing in American Poly's epoxy flooring can add long-term value to your property. If you ever decide to sell or rent your home or sports facility, a well-maintained sports court with premium epoxy flooring can be a significant selling point, potentially increasing the property's overall value.
Local Expertise, Global Standards
American Poly is a locally based company in Hartford, CT, but our commitment to quality knows no bounds. We adhere to global industry standards and stay updated with the latest advancements in epoxy flooring technology. When you choose us, you're getting the best of both worlds - local expertise and international quality.
Request a Free Quote
Ready to elevate your sports court with the best epoxy flooring in Hartford, CT? Contact American Poly today for a free quote. We'll work with you to provide a customized solution that meets your specific needs and budget. Don't settle for ordinary when you can have extraordinary sports court epoxy flooring from American Poly.
Take the first step towards an exceptional sports court experience. Contact us today to discuss your project and receive a no-obligation quote. Let's make your sports court dreams a reality.
Contact American Poly for Expert Sports Court Epoxy Flooring in Hartford, CT!
At American Poly, we're not just a flooring provider but your partner in creating a sports court that exceeds your expectations. Our dedication to quality, safety, and customization makes us the top choice for sports court epoxy flooring in Hartford, CT. Contact us today to get started on your sports court transformation!
ASK US ABOUT 0% FINANCING FOR UP TO 18 MONTHS!