Epoxy Floor Designs Hartford, CT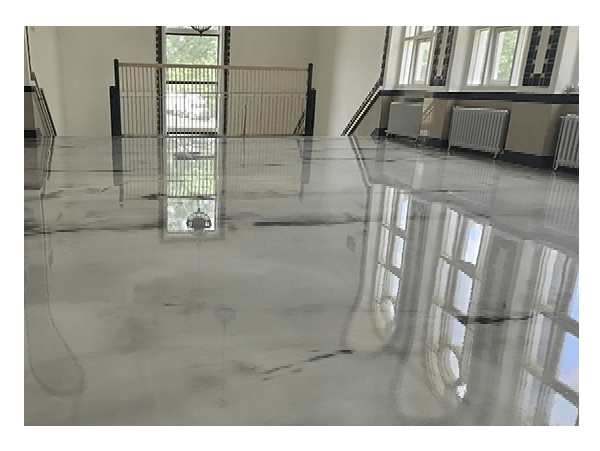 American Poly - Your Premier Choice for Epoxy Floor Designs in Hartford, CT
When it comes to enhancing the aesthetics, durability, and functionality of your floors in Hartford, CT, look no further than American Poly. We are the leading experts in epoxy floor designs, dedicated to transforming your space with innovative solutions that combine beauty and functionality seamlessly. With our unparalleled expertise, top-quality materials, and unmatched customer service, we are your trusted partner for all your epoxy flooring needs.

Count on our team of experts to help you pinpoint the ideal epoxy flooring solution that matches your residential space and budgetary needs. Rely on American Poly as your steadfast ally in attaining the personalized, top-tier finish you aspire to achieve.

We provide high-quality, premium commercial flooring solutions customized to suit various industries. Our outstanding flooring choices are renowned for their durability, guaranteeing they can endure the challenges posed by high-traffic setting.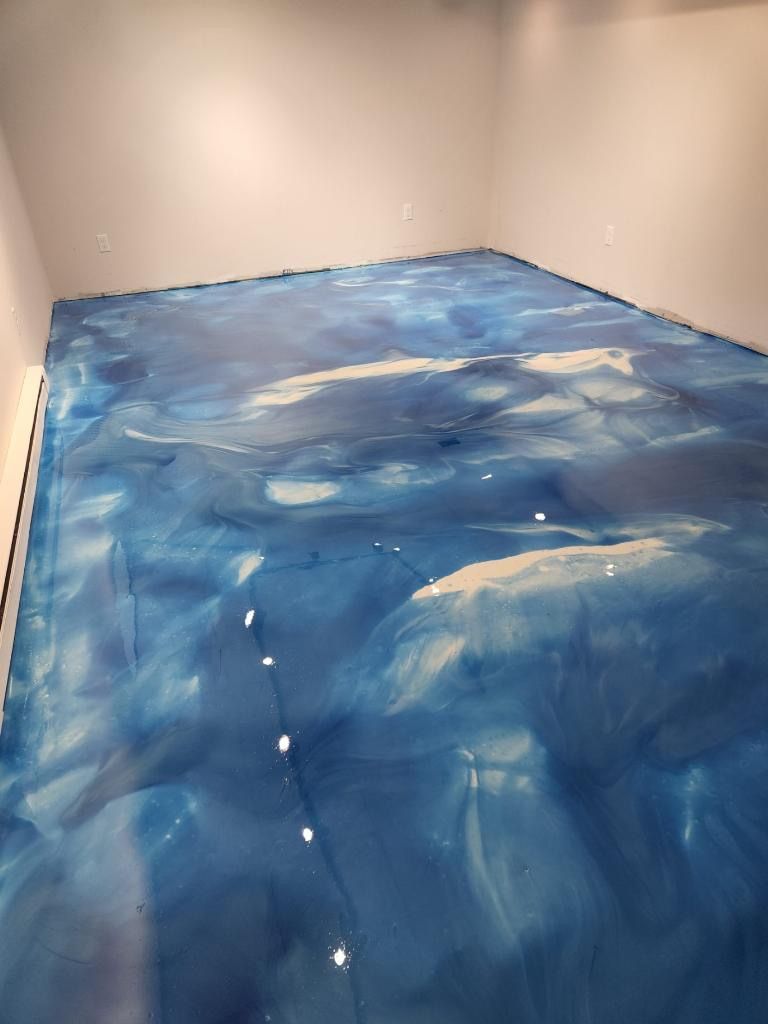 Why Choose American Poly for Epoxy Floor Designs in Hartford, CT?
At American Poly, we recognize that your flooring requirements are distinct. That is why we provide a diverse selection of epoxy floor design choices to suit your particular needs. Our team is dedicated to providing exceptional outcomes for every epoxy flooring endeavor we undertake. Learn why we are the ideal selection for your upcoming Hartford, CT design.
Experienced Professionals: Our team consists of experienced epoxy flooring experts who have successfully completed numerous projects in Hartford, CT, and beyond. No matter your project's size or complexity, we can handle it.
Customized Solutions: We believe in offering tailored solutions that meet your individual needs. Whether you're looking for a stunning decorative epoxy floor for your home or a durable industrial epoxy coating for your business, we've got you covered.
High-Quality Materials: We source our epoxy materials from trusted suppliers to ensure the highest quality and durability. Our materials are designed to withstand heavy traffic, chemicals, and the test of time.
Competitive Pricing: We believe in providing value for your investment by offering competitive pricing without compromising on quality.
Timely Project Completion: We prioritize meeting deadlines at American Poly. Expect timely project completion and enjoy your new epoxy floor sooner.
Our Epoxy Floor Design Services in Hartford, CT
At American Poly, we offer a wide range of epoxy floor design services to cater to various residential, commercial, and industrial needs in Hartford, CT. Our services include:
1. Decorative Epoxy Flooring
Enhance the beauty of your space with our decorative epoxy flooring options. Whether you want a sleek and modern metallic epoxy design or a vibrant and colorful epoxy floor for your home, we can bring your vision to life.
2. Industrial Epoxy Coatings
Keep your industrial floors in top condition with our durable epoxy coatings, designed to withstand heavy machinery, chemicals, and daily use.
3. Commercial Epoxy Flooring
Create an inviting and professional atmosphere for your business with our commercial epoxy flooring solutions. Our epoxy floors are visually appealing and easy to clean and maintain, making them ideal for businesses of all types.
4. Garage Epoxy Floors
Revamp your garage with our epoxy floors that are both tough and stain-resistant, making it a practical and stylish option.
5. Epoxy Resurfacing and Repair
If your existing epoxy floor needs a refresh or repair, our experts can help. We specialize in epoxy resurfacing and repair to extend the life of your flooring investment.
6. Custom Epoxy Designs
Do you have a unique vision for your epoxy floor? Our team can create custom epoxy designs tailored to your preferences. From logos and patterns to personalized color schemes, we can make your ideas a reality.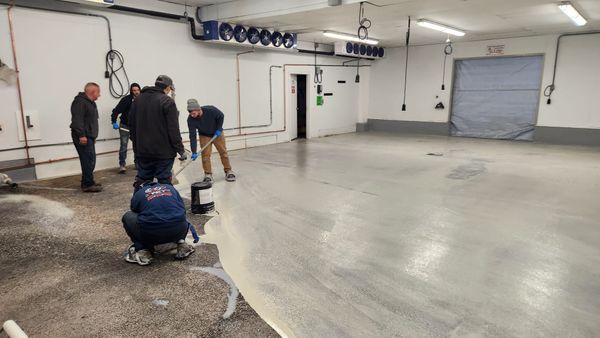 The Benefits of Epoxy Flooring
Epoxy flooring is a popular choice for residential and commercial spaces in Hartford, CT due to its many benefits.
Durability: Epoxy floors are a great choice for areas with high foot traffic due to their durability.
Easy Maintenance: Epoxy floors are low-maintenance and easy to clean, saving time and effort.
Chemical Resistance: Due to their resistance to chemicals, they are an ideal option for industrial and commercial environments.
Customization: Epoxy flooring can be customized to match your style and preferences, allowing for endless design possibilities.
Longevity: When properly installed and maintained, epoxy floors can last for many years, providing a long-term flooring solution.
Safety: Epoxy floors can be enhanced with anti-slip additives to improve safety in wet or slippery environments.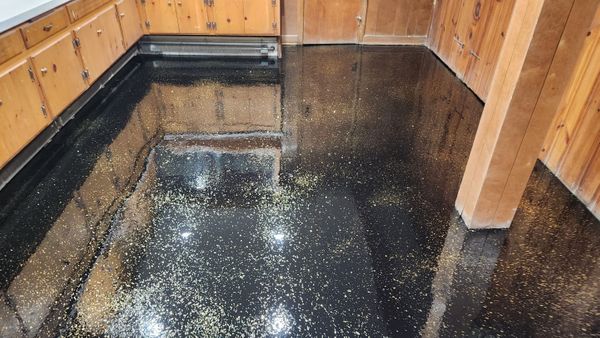 Why Epoxy Flooring is Ideal for Hartford, CT
Throughout the year, Hartford, CT encounters a range of weather conditions. It's an ideal location for epoxy flooring due to its hot and humid summers and cold, snowy winters. This type of flooring can effectively resist moisture and withstand temperature changes. Let's examine why epoxy flooring is a perfect choice for Hartford, CT.
Moisture Resistance: Epoxy flooring is highly resistant to moisture, making it suitable for areas that may be exposed to rain, snow, or humidity.
Temperature Tolerance: Epoxy floors can handle extreme temperatures without cracking or deteriorating, making them ideal for Hartford's climate.
Easy Snow Removal: Epoxy floors are smooth and easy to clean, making snow removal in the winter months a breeze.
Enhanced Safety: Epoxy flooring can be customized with anti-slip additives to improve safety during Hartford's icy winters.
Long-Lasting: Given the durability of epoxy flooring, it's a cost-effective choice that will last for many years, even in harsh weather conditions.
Experience the American Poly Difference
When you choose American Poly for your epoxy floor design needs in Hartford, CT, you're getting a beautiful and durable floor and an experience like no other. Choose us for your Hartford epoxy flooring needs. We are dedicated to customer satisfaction, pay attention to detail, and strive for excellence.
Our Innovative Epoxy Floor Design Process
At American Poly, we take pride in our meticulous epoxy floor design process. We believe that a well-planned and executed process is the key to achieving outstanding results. Here's a glimpse into our innovative approach:
1. Consultation and Assessment
Our journey begins with a thorough consultation to understand your vision, requirements, and preferences. We'll assess your space to determine the best epoxy flooring solution for your needs. This initial step helps us create a customized plan that aligns with your goals.
2. Surface Preparation
Ensuring that the surface is properly prepared is essential for achieving a successful and long-lasting epoxy floor. Our skilled technicians will meticulously clean, repair, and level the substrate to ensure a flawless bond with the epoxy coating. We pay close attention to detail, addressing any imperfections in the surface to guarantee a smooth and even finish.
3. Design and Customization
This is the place where your vision can come to life. Whether you're looking for a modern, high-gloss epoxy finish, a decorative metallic epoxy pattern, or a particular color scheme, our team will collaborate with you to create a design that accurately reflects your unique style and personality. We use cutting-edge techniques to achieve the precise look you want.
4. Epoxy Application
Our expert craftsmen apply the epoxy coating with precision and skill. We use top-quality epoxy materials that are specifically chosen to meet the demands of your space, whether it's a residential garage or a bustling commercial area. The application process is carefully monitored to ensure a consistent and flawless finish.
5. Curing and Protection
Once the epoxy is applied, it undergoes a curing process to strengthen and harden the surface. We also provide options for additional protective coatings, such as polyurethane or epoxy sealers, to enhance durability and resistance to wear and tear.
6. Quality Inspection
Prior to finalizing the project, our team conducts a thorough quality inspection to ensure that it meets high standards. We examine the surface for imperfections, verify that the epoxy has been applied flawlessly, and confirm that the design aligns with your specifications. Our dedication to excellence guarantees that your epoxy floor will withstand the test of time.
7. Client Approval
Your satisfaction is our ultimate goal. We invite you to inspect the completed project and provide your feedback. If there are any minor adjustments or finishing touches needed, we address them promptly to ensure your complete satisfaction.
8. Maintenance and Care
We believe that providing exceptional service doesn't end with the installation. We provide you with maintenance tips and guidelines to help you preserve the beauty and functionality of your epoxy floor. Proper care can extend the lifespan of your epoxy flooring, keeping it looking as stunning as the day it was installed.
Additional Benefits of Epoxy Floor Designs
While we've highlighted many advantages of epoxy flooring, there are even more benefits to consider: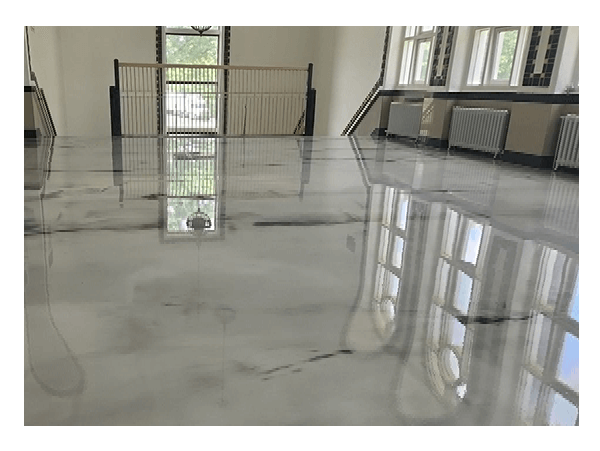 1. Sustainability: Epoxy flooring is an eco-friendly option as it can often be installed over existing concrete surfaces, reducing the need for additional materials. Its durability also means fewer replacements and less waste over time.
2. Health and Safety: Epoxy coatings can be customized with additives to create anti-slip surfaces, making them safer in environments where slips and falls are a concern, such as commercial kitchens, workshops, and industrial facilities.
3. Enhanced Lighting: Epoxy's high-gloss finish reflects light, brightening up your space and reducing the need for additional lighting fixtures. This can lead to energy savings and a more vibrant atmosphere.
4. Easy to Clean: Epoxy flooring's seamless surface is resistant to stains, making it incredibly easy to clean. Common spills like oil, chemicals, or even food and drink can be wiped away effortlessly.
5. Resistance to Chemicals: Epoxy flooring is highly resistant to a wide range of chemicals, including acids, oils, and solvents. This property makes it an excellent choice for laboratories, garages, and industrial settings.
Popular Applications of Epoxy Flooring
Epoxy floor designs find applications in various industries and settings. Here are some popular uses: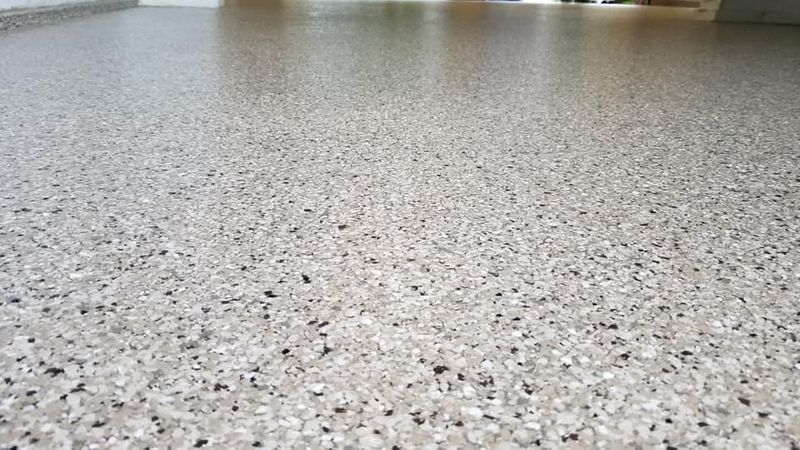 Residential Spaces: Epoxy flooring is gaining popularity in homes for its aesthetic appeal, durability, and low maintenance. It can be used in living areas, basements, kitchens, garages, and even outdoor patios.
Commercial Spaces: Many businesses, including restaurants, retail stores, offices, and hotels, opt for epoxy flooring due to its attractive appearance and easy maintenance. Customized designs can create a unique and inviting ambiance for customers.
Industrial Facilities: Epoxy flooring's resistance to heavy machinery, chemicals, and high foot traffic makes it a top choice for warehouses, factories, and manufacturing plants.
Healthcare Facilities: Hospitals, clinics, and laboratories benefit from epoxy flooring's seamless and easy-to-clean surface, which helps maintain a hygienic environment.
Educational Institutions: Schools and universities use epoxy flooring in classrooms, laboratories, gymnasiums, and cafeterias, where durability and aesthetics are important.
Automotive Enthusiasts: Car enthusiasts appreciate epoxy flooring in their garages for its resistance to oil and chemicals, making it easy to clean and maintain a pristine space for their vehicles.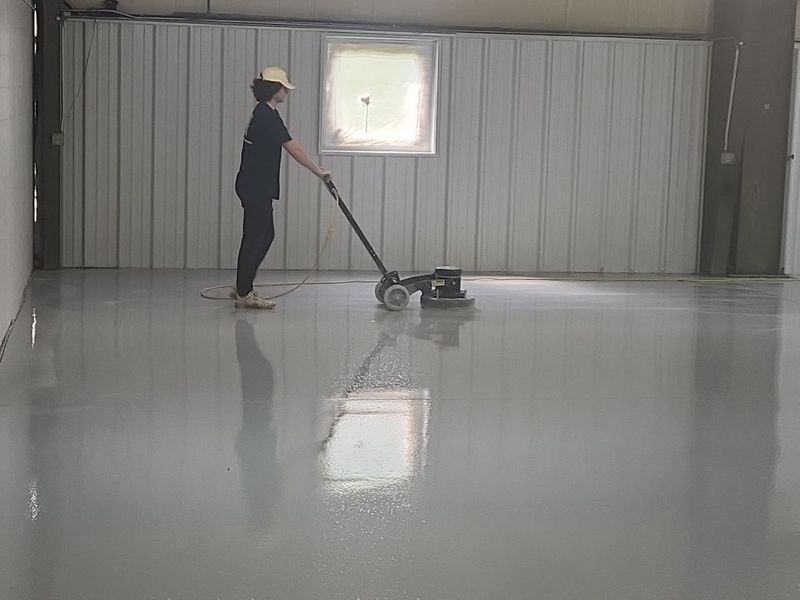 The Future of Epoxy Flooring in Hartford, CT
As epoxy flooring technology continues to advance, we are excited to bring the latest innovations to Hartford, CT. These advancements include:
1. Sustainable Materials: Eco-friendly epoxy materials are on the rise, catering to the growing demand for sustainable flooring solutions. These materials often incorporate recycled content and low-VOC (volatile organic compounds) options.
2. Enhanced Designs: With the development of new pigments, metallic epoxy flooring designs are becoming even more intricate and stunning. These designs offer a unique blend of colors and patterns, giving your space a truly artistic touch.
3. Smart Coatings: Epoxy coatings are becoming smarter with the integration of technology. For example, UV-cured epoxy coatings are now available, reducing curing times and offering greater convenience.
4. Anti-Microbial Formulas: In response to health concerns, epoxy coatings with anti-microbial properties are being developed for spaces where hygiene is paramount.
5. 3D Epoxy Flooring: This innovative technology creates three-dimensional designs that give the illusion of depth and movement, making your floor a true work of art.
Contact Us Today for a Free Quote
Ready to transform your space with stunning epoxy floor designs in Hartford, CT? Contact American Poly today for a free quote. Our team will work closely with you to understand your needs and provide you with a customized solution that exceeds your expectations.
Don't settle for ordinary flooring when you can have extraordinary epoxy floor designs from American Poly. Join our satisfied customers in Hartford, CT, and experience the difference for yourself. Elevate your space with the beauty and durability of epoxy flooring – contact us now!
Transform Your Space with American Poly's Epoxy Floor Designs – Your Premier Choice in Hartford, CT!
ASK US ABOUT 0% FINANCING FOR UP TO 18 MONTHS!