Museum Epoxy Flooring Hartford, CT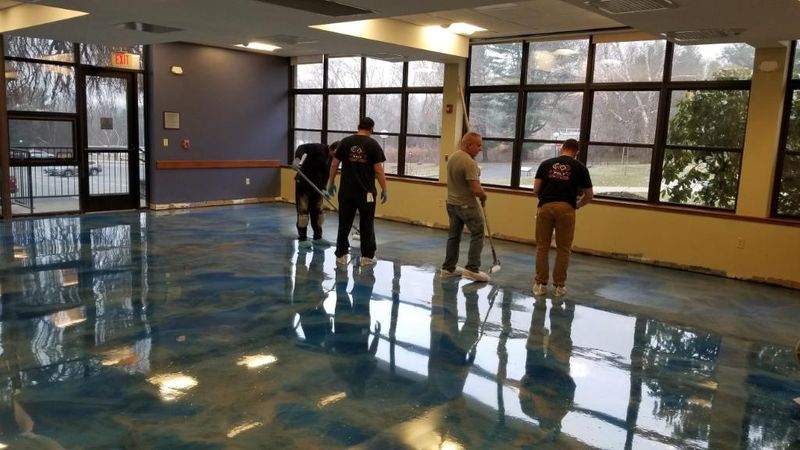 When it comes to preserving and enhancing the beauty of your museum in Hartford, CT, the choice of flooring plays a pivotal role. At American Poly, we understand the unique needs of museums and are proud to offer our top-notch Museum Epoxy Flooring services. With over a decade of experience in the industry, we have become the trusted partner for numerous museums in the Hartford area. Learn more about our exceptional services and why American Poly is the go-to choice for museum epoxy flooring.

Our experts will assist you in identifying the perfect epoxy flooring solution to suit both your residential space and financial constraints. Trust in American Poly to be your dependable partner in achieving the highest quality, customized finish you desire.

We deliver top-tier, premium-grade commercial flooring solutions tailored to a diverse range of industries. Our exceptional flooring options excel in durability, ensuring they can withstand the rigors of high-traffic environments and heavy machinery operations.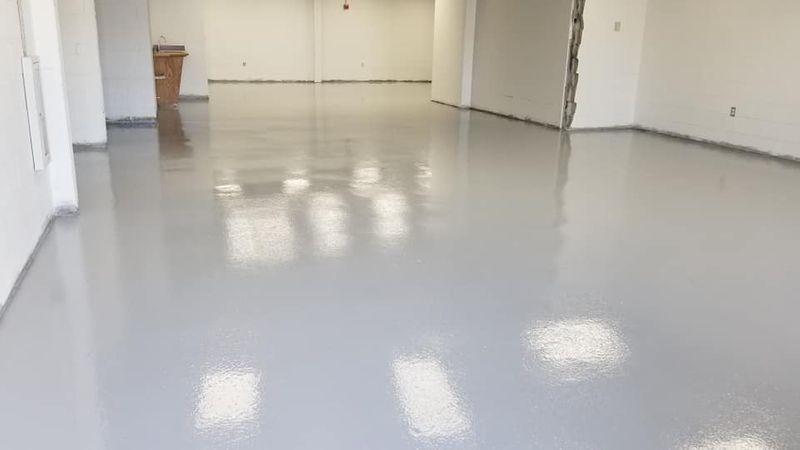 The Importance of Museum Epoxy Flooring
Preserving Artifacts and Exhibits
Museums are custodians of history and culture, housing priceless artifacts and exhibits often centuries old. To ensure the longevity of your collections, it's essential to have durable flooring. Our museum-grade epoxy flooring is designed for this purpose.
Enhancing Aesthetics
In addition to protection, museum flooring should also enhance the overall aesthetics of the space. American Poly offers a variety of epoxy flooring colors and finishes to complement your museum's unique atmosphere and design.
Our Museum Epoxy Flooring Services
1. Customized Design and Consultation
At American Poly, we believe that each museum is unique, and your flooring should reflect that. Our team will closely work with you to understand your specific requirements, aesthetic preferences, and budget constraints. We provide personalized consultations to ensure that the epoxy flooring aligns perfectly with your museum's vision.
2. High-Quality Epoxy Materials
At American Poly, we exclusively utilize top-grade epoxy materials that are widely recognized for their exceptional quality. Our epoxy flooring is renowned for its remarkable durability, resilience against wear and tear, and ability to withstand heavy foot traffic. You can rely on us to deliver a flooring solution that meets the rigorous standards of museums.
3. Expert Installation
Installing epoxy flooring is a specialized task requiring skill and precision. Our team of experienced technicians specializes in museum epoxy flooring installation, ensuring a flawless and safe finish for your exhibits.
4. Minimal Disruption
We understand that museums often cannot afford extended closures for renovations. American Poly's epoxy flooring installation is designed to minimize disruption to your operations. We work efficiently and ensure that your museum can remain open to visitors during the installation process whenever possible.
Advantages of Museum Epoxy Flooring
Durability
Museum epoxy flooring is renowned for its durability. It can withstand heavy foot traffic, the movement of exhibits, and even the occasional mishap without showing signs of wear and tear. This longevity ensures that your museum's investment in flooring will pay off over the years.
Easy Maintenance
Maintaining a museum's cleanliness is a never-ending job, but with epoxy flooring, it becomes effortless. Being stain-resistant and effortless to clean reduces the time and effort needed to maintain the museum's appearance.
Enhanced Safety
Safety is paramount in a museum setting. Our epoxy flooring options can be customized to include slip-resistant properties, ensuring visitors and staff can move about safely, even in high-traffic areas.
Aesthetic Versatility
Epoxy flooring isn't just practical; it's also incredibly versatile in design. You can choose from various colors, patterns, and finishes to create a flooring solution that complements your museum's theme and enhances its overall visual appeal.
Why Choose American Poly for Museum Epoxy Flooring
1. Extensive Experience
With over a decade of experience in providing epoxy flooring solutions, American Poly has a proven track record of delivering exceptional results for museums in Hartford and beyond.
2. Customized Solutions
We understand that every museum is unique. Our tailored approach ensures that your museum gets a flooring solution that meets its specific needs and enhances its aesthetic appeal.
3. Quality Materials
We use only the finest epoxy materials available, ensuring that your museum gets the best durability and performance.
4. Expert Installation Team
Our team of experienced technicians is highly skilled in epoxy flooring installation. They work meticulously to achieve a flawless finish that exceeds your expectations.
5. Minimal Disruption
We prioritize your museum's operational needs and strive to minimize disruptions during the installation process, allowing you to maintain a welcoming environment for visitors.
The Durability of Museum Epoxy Flooring
Longevity
When it comes to museum flooring, longevity is a critical factor. Museums are designed to stand the test of time, and your flooring should too. American Poly's epoxy flooring is engineered to have a long lifespan, ensuring that you won't have to worry about costly replacements or repairs in the near future. This means fewer disruptions to your museum's operations and a better return on your investment.
Resistance to Wear and Tear
Museums receive a constant flow of visitors, and the foot traffic can take a toll on your flooring. With our epoxy flooring, you can rest assured that it will withstand daily wear and tear. It's resistant to scratches, scuffs, and other forms of damage, ensuring that your museum's floors remain pristine and attractive.
Maintenance Made Easy
Museum epoxy flooring is not only known for its durability but also for its ease of maintenance.
Stain Resistance
Accidents happen, especially in busy museums. Whether it's a spilled drink or dropped food, our epoxy flooring is designed to resist stains. Cleaning up is as simple as wiping away the mess, leaving your floors looking as good as new.
Effortless Cleaning
Maintaining a clean and inviting museum environment is paramount. Our epoxy flooring makes this task effortless. It doesn't require any special cleaning agents or treatments. Regular sweeping and occasional mopping are usually all that's needed to keep your floors looking pristine.
Safety First
In a museum, safety is a top priority for both visitors and staff. Our epoxy flooring can be customized to include slip-resistant properties, reducing the risk of accidents.
Slip-Resistant Options
We understand that certain areas of your museum, like entranceways and high-traffic zones, may be more prone to slip-and-fall accidents. We offer epoxy flooring options with added slip resistance to mitigate this risk. This extra layer of protection ensures that everyone can move about your museum safely.
Chemical Resistance
In some cases, museums may need to use chemicals for cleaning or restoration. Our epoxy flooring is highly resistant to chemicals, ensuring it won't deteriorate or become damaged when exposed to standard cleaning solutions or preservation materials.
Aesthetic Versatility
Your museum's appearance is a reflection of its identity. Epoxy flooring offers a wide range of design possibilities to match your museum's unique theme.
Color Options
Choose from various colors to create a flooring solution that complements your museum's aesthetic. Whether you prefer a classic and understated look or a bold and vibrant design, American Poly has the color options to bring your vision to life.
Custom Patterns and Finishes
Epoxy flooring is incredibly versatile when it comes to patterns and finishes. The design possibilities are virtually limitless, from elegant marbling effects to contemporary metallic finishes. Let your museum's flooring make a statement and elevate its visual appeal.
Trust American Poly for Museum Epoxy Flooring in Hartford, CT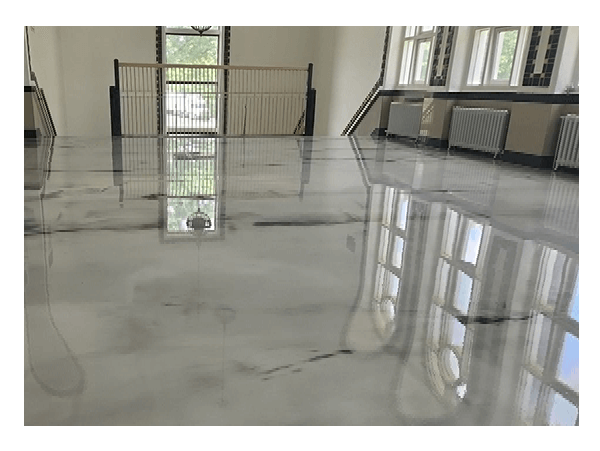 We take pride in our extensive portfolio of completed museum epoxy flooring projects. Over the years, we've partnered with numerous museums in Hartford, CT, and beyond, helping them transform their spaces with our top-notch flooring solutions.
At American Poly, we're known for our meticulous attention to detail. We understand that every museum has its unique requirements and vision. Our team goes above and beyond to ensure that your epoxy flooring is not just functional but also a work of art in itself.
We offer eco-friendly epoxy flooring options that are low in volatile organic compounds (VOCs), making them a responsible choice for museums that prioritize sustainability.
We understand that budget considerations are important. American Poly offers competitive pricing without compromising on the quality of materials or craftsmanship. We work closely with you to find a solution that aligns with your budgetary constraints.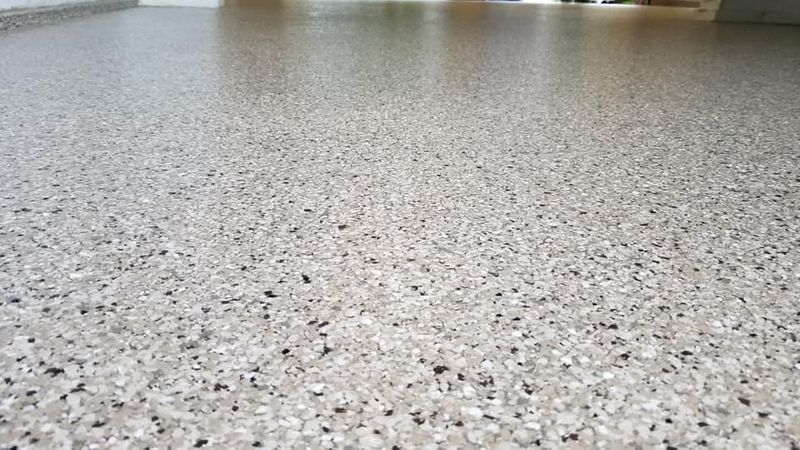 1. Tailored to Your Museum's Needs
No two museums are alike, and neither should their flooring be. American Poly understands that your museum has unique requirements, whether it's specific exhibit layouts, architectural features, or thematic considerations. Our epoxy flooring solutions are highly customizable to adapt to these unique needs, ensuring that your museum's flooring aligns perfectly with your vision.
2. Design Flexibility
Epoxy flooring offers unparalleled design flexibility. Whether you want to replicate historic patterns, create a modern aesthetic, or integrate artistic elements into your floor, epoxy can achieve it all. Our team of experts can help you bring your design concepts to life, making your museum's flooring an integral part of its story.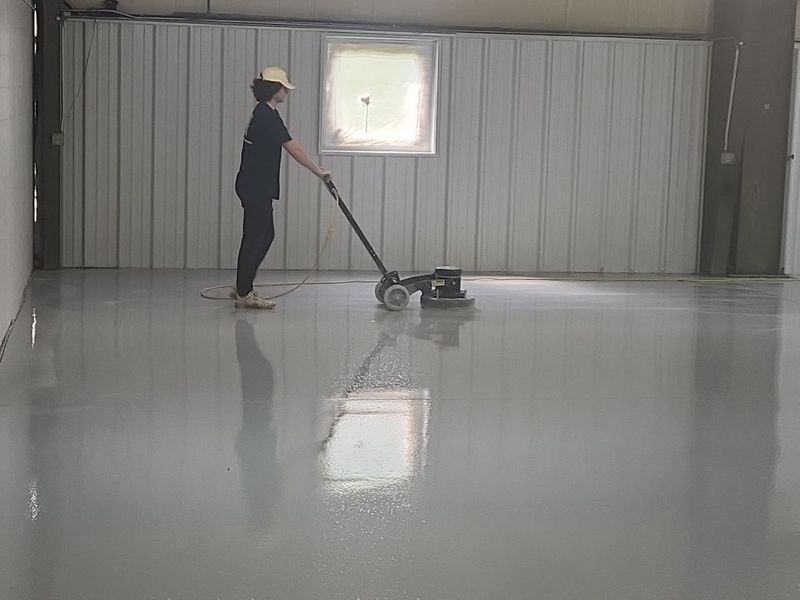 Sustainability Matters
Eco-Friendly Options
Museums often have a responsibility to lead by example regarding environmental sustainability. American Poly offers eco-friendly epoxy flooring options that are durable and low in volatile organic compounds (VOCs). By choosing our sustainable flooring solutions, you can reduce your museum's carbon footprint while still enjoying the benefits of epoxy.
Durability and Reduced Waste
One aspect of sustainability often overlooked is the durability of materials. Epoxy flooring's long lifespan means fewer replacements, less waste, and reduced environmental impact over time. By investing in epoxy, you're making a sustainable choice that can benefit both your museum and the planet.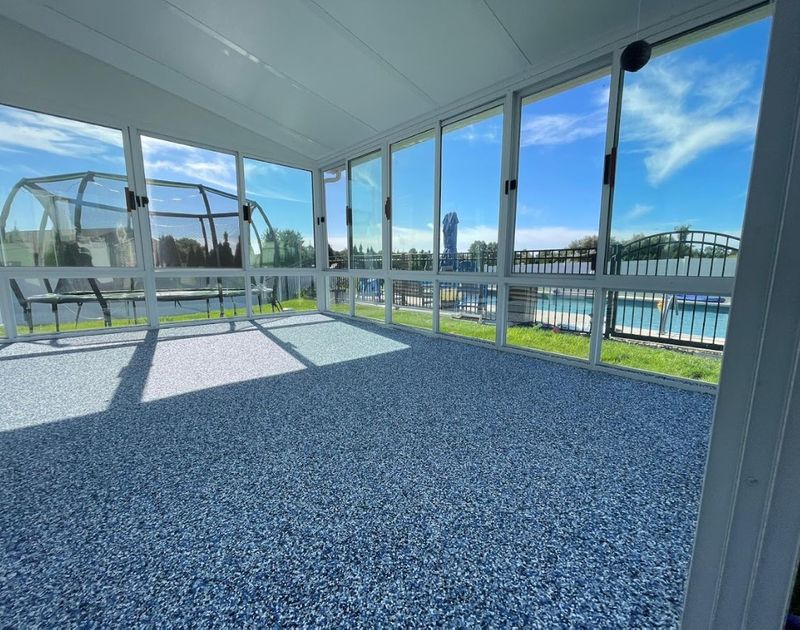 Seamless Integration with Exhibits
Enhancing the Visitor Experience
Epoxy flooring can be seamlessly integrated with your exhibits. Whether it's creating a smooth transition from one area to another or designing interactive features within the floor, epoxy flooring can enhance the overall visitor experience. Imagine visitors walking on a beautifully designed epoxy floor that complements the theme of your exhibits – it's an immersive experience that sets your museum apart.
Artistic Possibilities
Epoxy flooring isn't limited to traditional patterns or colors. It can be a canvas for artistic expression. Consider directly incorporating art, historical depictions, or thematic elements into the floor's design. This unique approach captivates your audience and elevates your museum to a new level of artistic appreciation.
Investment
Long-Term Cost Savings
While epoxy flooring may represent an initial investment, it's a sound long-term financial decision. The durability and low maintenance requirements mean you'll spend less on repairs and replacements over the years. Your museum will enjoy significant cost savings in the long run, allowing you to allocate resources to other essential areas.
Increased Property Value
Investing in high-quality epoxy flooring can increase your museum's property value. Should you ever decide to sell or expand, having an attractive and well-maintained epoxy floor can be a significant asset that attracts potential buyers or investors.
Get Started with American Poly Today
Enhance the beauty and functionality of your museum in Hartford, CT, with American Poly's Museum Epoxy Flooring solutions. Our team is ready to collaborate with you to create a flooring solution that preserves your artifacts, enhances your museum's aesthetics, and meets your operational requirements.
Contact us now for a free consultation and quote. Let American Poly be your trusted partner in ensuring that your museum's flooring reflects the true grandeur of your exhibits. Don't wait; protect your museum's legacy today with our premium epoxy flooring services.
ASK US ABOUT 0% FINANCING FOR UP TO 18 MONTHS!