Outdoor Epoxy Flooring Hartford, CT
Welcome to American Poly Concrete Floor Refinishing - Your Ultimate Destination for Transformative Outdoor Epoxy Flooring Solutions in Hartford, CT!
Elevate Your Outdoor Spaces with Epoxy Elegance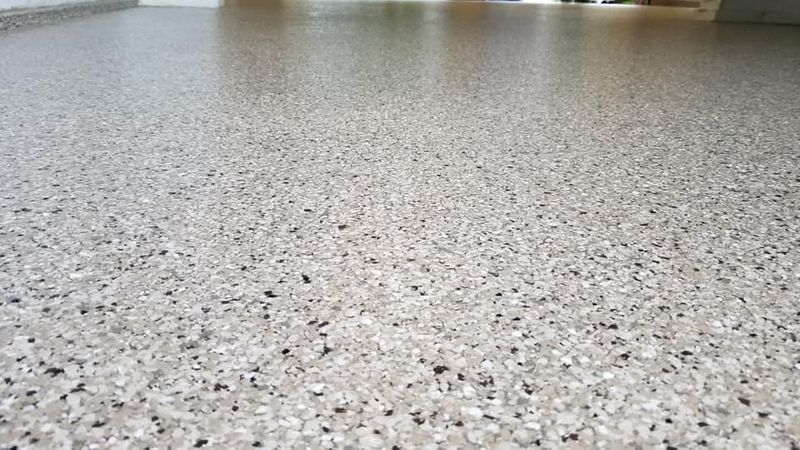 At American Poly Concrete Floor Refinishing, we bring your outdoor spaces to life with our exceptional outdoor epoxy flooring solutions. Whether you own a bustling retail outlet, a charming restaurant, a vibrant bar, or an automotive haven, our team of skilled professionals is here to create outdoor epoxy masterpieces that stand the test of time.
Captivating Retail Ambiance with Outdoor Epoxy Flooring
Creating Curbside Allure: Retail Spaces Unleash the potential of your retail space with our best outdoor epoxy floors. These captivating surfaces entice passersby and invite them to explore your offerings, all while ensuring exceptional durability to withstand foot traffic.
Unforgettable Dining Experiences with Outdoor Epoxy
Elegance Beyond the Walls: Restaurants and Bars Elevate your outdoor dining and drinking spaces with professional epoxy flooring. Our weather-resistant and UV-resistant outdoor epoxy installation transforms outdoor areas into stylish havens that beckon guests to savor unforgettable moments.
Automotive Excellence: Outdoor Epoxy for Car Enthusiasts
The Perfect Pit Stop: Automotive Spaces Turn your outdoor automotive spaces into showcases with top-notch epoxy garage floors for the outdoors. These floors not only amplify the aesthetics but also provide a durable, non-slip surface for both mechanics and car aficionados.
Professionalism Meets Nature: Outdoor Epoxy for Offices and Shops
Elevate Workspaces: Office and Shop Floors Impress clients and foster employee productivity with our high-gloss, slip-resistant outdoor epoxy finishes. We provide outdoor epoxy flooring installations that seamlessly blend professionalism and nature's elegance.
Unveil the Beauty: Patios, Decks, and Beyond
Redefining Outdoor Comfort: Patio and Deck Coatings Elevate your patios and decks with our innovative outdoor epoxy coating solutions. With slip-resistant and weather-resistant features, our epoxy transforms outdoor leisure areas into enchanting havens.
Lasting Charm: Pool Deck Epoxy Resurfacing
Reviving Poolside Glamour: Epoxy Pool Decks Revamp your pool area with our durable pool deck epoxy resurfacing. Enhance safety and aesthetics around your pool with a stunning, slip-resistant epoxy finish that stays beautiful under the sun.
Tailored to Your Needs: Commercial Outdoor Epoxy Solutions
Commercial Brilliance: Custom Outdoor Epoxy Finishes Engage customers and elevate your business exterior with commercial outdoor epoxy solutions tailored to your brand. Our professional installers bring your vision to life with slip-resistant and resilient surfaces.

Let us help you find the best epoxy flooring solution for your home and budget. From your basement and garage to your patio and pool decks, our team is committed to the highest quality custom finish.

We offer high-performance and high-quality, durable commercial flooring for an array of industries. Our flooring solutions stand up to your high traffic and heavy machinery areas and is chemical and impact resistant.
Unmatched Features of Our Outdoor Epoxy Flooring
1. Stunning Aesthetics with Superior Durability

Our outdoor epoxy floors blend beauty and resilience effortlessly, adding charm to your space while standing firm against weather, foot traffic, and the elements.

2. Weatherproof and UV-Resistant Finishes

Experience peace of mind with our outdoor concrete epoxy that resists fading and damage from sunlight. The weather-resistant properties ensure your floors remain stunning through all seasons.

3. Safety Enhanced: Non-Slip Coatings

Our non-slip outdoor epoxy coating provides a secure surface, making it ideal for patios, pool decks, and other outdoor areas where safety is paramount.

4. Seamless Resurfacing and Revitalization

Transform tired worn-out outdoor surfaces with our outdoor epoxy resurfacing. Breathe new life into patios, decks, and other areas, all while adding a touch of elegance.
Ready to Transform Your Outdoors? Let's Get Started!
Request Your Free Consultation! Unveil the potential of your outdoor spaces with our remarkable outdoor epoxy flooring solutions. Contact us today to schedule a free consultation tailored to your needs.
Elevate Your Outdoor Gathering Spaces
Unmatched Patio Elegance: Patio Epoxy Flooring Imagine a charming patio adorned with a glistening epoxy finish. Our patio epoxy flooring solutions blend aesthetic beauty with weather-resistant durability, creating a welcoming oasis for gatherings and relaxation.
Outdoor Adventures with Creative Epoxy Designs
Deck the Decks: Outdoor Deck Epoxy Coating Elevate your outdoor decks with our deck epoxy coating that combines style and strength. Our range of colors and finishes ensures seamless integration with your outdoor décor, inviting you to bask in the splendor of your surroundings.
Customized Outdoor Epoxy Solutions
At American Poly Concrete Floor Refinishing, we work closely with our clients to create custom outdoor epoxy designs that enhance the beauty and functionality of their unique outdoor spaces.
Exceptional Benefits of Our Outdoor Epoxy Flooring
Aesthetic Excellence that Endures

Our outdoor epoxy flooring isn't just visually captivating; it's built to withstand the rigors of outdoor life. Revel in the fusion of elegance and longevity that sets our solutions apart.

Nature's Challenges Overcome: Weather and UV Resistance

With our outdoor concrete epoxy, nature's challenges are no match. Bask in the knowledge that your outdoor epoxy flooring will retain its brilliance and charm, even when exposed to the harshest elements.

Seamless Harmony: Integration with Outdoor Environments

Our outdoor epoxy installations seamlessly integrate with the surrounding environment, ensuring that your outdoor spaces remain inviting extensions of your indoor areas.
The Ultimate Outdoor Epoxy Experience Awaits
Get Your Free Outdoor Epoxy Estimate! Ready to elevate your outdoors? Contact us now to schedule a free estimate and embark on a journey to transform your outdoor spaces with our exquisite epoxy solutions.
Unmatched Expertise in Outdoor Epoxy

Elevating Outdoor Spaces: Our Expertise With years of experience, American Poly Concrete Floor Refinishing has established itself as a leader in outdoor epoxy flooring solutions. Our team of skilled professionals brings a deep understanding of materials, techniques, and design to every project, ensuring that your outdoor spaces receive the attention they deserve.

Seamless Installation Process for Outdoor Epoxy

Crafting Epoxy Masterpieces: Our Installation Process Our outdoor epoxy installation process is a seamless blend of art and science. From meticulous surface preparation to the final application, our experts ensure that each layer is carefully laid down, resulting in a flawless, long-lasting finish that captivates and endures.
Transformative Power of Outdoor Epoxy Flooring
Enhanced Aesthetics, Elevated Experiences Elevate your outdoor aesthetics with the transformative power of our outdoor epoxy flooring. Turn drab outdoor areas into vibrant spaces that beckon you to linger and enjoy.
Lasting Beauty and Reliability: Weather Resistance Rain or Shine, our outdoor epoxy floors stand strong. With weather-resistant properties, your outdoor spaces remain stunning even in the face of changing seasons.
Seamless and Functional: Pool Deck Epoxy Resurfacing Renew your pool deck's charm with our epoxy resurfacing. The seamless finish not only enhances aesthetics but also adds safety and comfort to your poolside experience.